Steiff Teddy Bears
No customer reviews yet. Be the first.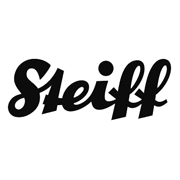 Address
The Old Barn, Vale Farm, Mays Lane, Barnet, Hertfordshire, EN5 2AQ
About
Cherished by their owners all over the world, Steiff teddy bears and animals are synonymous with supreme design and quality using the very best new materials in the manufacturing process. As probably the world's best known soft toy manufacturer, Steiff built an enviable reputation in the early 1900s and many of the original creations now fetch vast sums of money at auctions held worldwide. Tatty, well loved and original, Steiff bears are highly sought after by a vast network of collectors.
The Steiff website shows a comprehensive selection of the modern Steiff animal categories, with many different teddy bear ranges being the most popular. All feature the famous 'Button In Ear' tag, and many are limited edition pieces specially designed for the collectors market. If you can't afford an original, Steiff classic bears feature designs from the early period, using original patterns, cuts and materials.
Whilst Steiff teddy bears are the undisputed kings of their collections, the company has built up a wonderful selection of soft toy animals featuring many other creatures; these are as diverse as meerkats to polar bears, or Labradors to dolphins. Whatever Steiff soft toy you purchase, you can be assured of top quality and a product that can be handed down through generations – if you can be parted from it! Check out the Bel Air Gallery Steiff website for super sized images, comprehensive descriptions and easy ordering for home delivery.
To browse other Steiff retailers, check our dedicated Steiff brand page.
Steiff Teddy Bears is a Hertfordshire toy shop that specialises in teddy bears.