Selfridges Toy Shop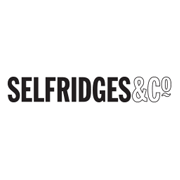 Head Office Address
400 Oxford Street, London, W1A 1AB
Telephone
0800 123 400
Website
www.selfridges.com
About
Selfridges of Oxford Street in London is one of the most iconic department stores in the world - and their dedicated toy shop within the store is always popular with their loyal base of national and international customers. Usually opening in August each year, Selfridges toy shop has a great mix of products featuring popular TV advertised toys as well as some exclusive ranges that are only available from them.
Popular big brand toy companies like Playmobil, Tomy, Mattel, Lego and Hasbro are just a few of the Selfridges toy shop confirmed suppliers, as well as a dedicated Steiff soft toy section featuring some of the largest and most expensive bears ever made. Selfridges is very much a 'brand' store, and these toy suppliers fit well into the overall mix of products.
During quieter times of the year the toys in Selfridges toy shop are moved into the general kids department and include lots of summer outdoor toys and games as well as a section featuring the latest baby travel systems from companies like Bugaboo. There are two more Selfridges stores in Manchester and another in Birmingham where the children's sections also include clothing for babies and children up to eight years old.
The head office of Selfridges Toy Shop is located in London.