Lego Toy Shop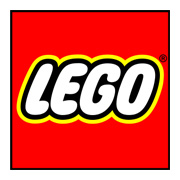 Head Office Address
33 Bath Road, Slough, Berkshire, SL1 3UF
Website
www.legoshop.co.uk
About
Probably one of the best known names in toys, LEGO is a global brand that is recognised by millions of children and their parents all over the world. Founded in Denmark in 1932, it started life making wooden toys, but plastic was soon introduced as a moulding material, and the famous LEGO bricks were born.
The LEGO Toy Shop website can supply many accessories as well as the huge variety of sets that are currently made. Over 20 themed ranges containing hundreds of LEGO sets at all price ranges, are in production at any one time, as well as some sets that are exclusively only available direct from the company's website.
As well as purchasing sets online, customers can also buy a comprehensive range of spare parts, mini figures, building plates, and even bricks in specific colours and sizes. LEGO Toy Shop also stock a range of gifts, t-shirts and even watches to increase the recognition of this popular brand. Most major credit cards can be used, and the reasonable delivery charges and prompt shipping, ensures that your items reach you safely and quickly.
The head office of Lego Toy Shop is located in Slough.