Enchanted Wood Children's Stores
No customer reviews yet. Be the first.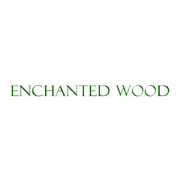 Address
3-5 Kings Road, Shalford, Guildford, Surrey, GU4 8JU
Telephone
01483 570088
About
Enchanted Wood children's stores are a small chain of three toy stores in Surrey that have won the Regional Toy Retailer of the Year Award for 2 years running. They stock many major brands of toys including Lego, Playmobil and Sylvanian Families. Enchanted Wood also has something to offer every budget from penny sweets to outdoor climbing frames. The difference between Enchanted Wood and other retailers is that they offer so much more than toys.
Whilst customer's purchases are being gift wrapped, they can also browse and borrow from the Guildford NCT library in-store, buy a National Book Token, order children's name tapes for back-to-school or kit the children out with a Brownie uniform. Bespoke party bags, made and decorated free of charge are an Enchanted Wood speciality. If customers are unable to locate a particular toy in their area of the country, Enchanted Wood is happy to take telephone orders and mail it to them.
The Enchanted Wood website has great images and descriptions of all of their products which makes it easy for customers to make a well informed decision on their purchases. Payment can be made safely and securely using most major credit or debit cards.
Enchanted Wood Children's Stores is a Guildford toy shop that specialises in construction toys.