Amazon.co.uk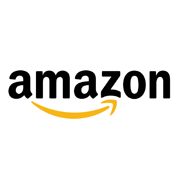 Head Office Address
Patriot Court, 1-9 The Grove, Slough, Berkshire, SL1 1QP
Website
www.amazon.co.uk
About
Originally best known as an online book seller, Amazon has quickly expanded into virtually every category of products available. Their website is full of information about millions of products, all of which are available to purchase direct, or through their extensive network of independent sellers. With websites now covering most areas of the world, Amazon can truly be regarded as a global seller.
The category choice at Amazon.co.uk is huge - with the toys and baby section being among the largest. Every item is accompanied by a detailed description and price - and often customer reviews will be available before you make your choice.
You can create an Amazon Wish List that friends and family can access - very useful for receiving the gifts that you really want. Gift certificates can also be purchased, and they can be redeemed for almost anything on the website.
The popular Deals of the Week section provides all the latest bargains, many of which are half their recommended retail price. A variety of delivery options are available. Payment can be made securely by almost all major credit or debit cards, or even more speedily if you set up your own Amazon account.
The head office of Amazon is located in Slough.