MOC Games
No customer reviews yet. Be the first.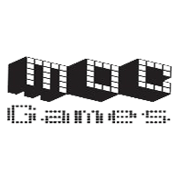 Address
37 Texryte House, Southgate Road, London, N1 3GN
Telephone
0207 241 6399
Website
www.tacticofootball.co.uk
About
Based in London, MOC Games is both a developer and wholesaler of 'sport survival' board games. It is a UK owned business which is known for its superb forward-thinking approach into games design and its sport survival games are second to none. Tactico's range of sport survival games cannot be found anywhere else in the world, so if customers are looking for a new product, then this could be just the one they need.
MOC Games has a well established wholesale and distribution operation that extends across all parts of the UK and Ireland. Prospective trade customers can visit the website which has been specifically designed to ensure all aspects of its games can be fully understood and viewed before purchasing. MOC games can be relied on to deliver on time, all of the time. Tactico football edition is a clever combination of fun and adventure that will appeal to football fans everywhere.
All staff are well trained and can answer any questions that customers may have. Any orders that are taken are normally guaranteed to be on retailers' shelves within two weeks. There are no minimum order sizes so that both large retailers and small independent ones are welcomed at MOC Games.
MOC Games is a specialist toy wholesale supplier based in London.