John Lewis Toys
No customer reviews yet. Be the first.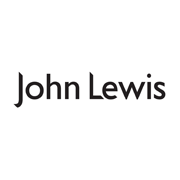 Address
171 Victoria Street, London, SW1E 5NN
About
The John Lewis Partnership has a unique corporate structure in the retail environment. In fact, its 69,000 permanent staff are partners who own the stores, the supermarkets, the website business plus a farm and production unit. The partners share in the profits of the business and they all reap the benefits that this brings.
Toys are one of their major retail categories, and apart from their stores, you can buy from a huge range to be found on John Lewis Direct. The website is clear, easy to navigate and often has special offers on prices or deliveries. All the major brands are stocked, from Barbie to V.Tech, categories from Action Toys to Wheeled Toys, and characters from Bob the Builder to Winnie the Pooh. You can almost certainly find the toy you are looking for, and there's no need to even leave home - let John Lewis Direct deliver straight to your door. They also have a comprehensive baby section which covers nursery furniture, travel prams and pushchairs, items of baby wear, baby feeding and of course, baby toys.
If you are not sure what to buy, then John Lewis gift vouchers maybe the answer. Available in 4 denominations, they can be purchased online and spent in any John Lewis store or via the website. Payment can be made by all the major credit and debit cards, and their secure website with its order tracking facilities means you can buy with complete confidence.
John Lewis Toys is a London toy shop that specialises in games consoles.