Kids Games Consoles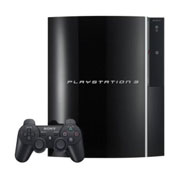 Games consoles and electronic gaming, both portable and at home, are more popular than ever. At home, the Nintendo Wii, XBox 360 and Playstation each offer unique capabilities and styles meaning whatever your gaming interests, there's something to suit you.
The Nintendo Wii, with it's Wiimote, offers an unparalled control mechanism, with intuitive absorbing gameplay appealing to all, including those who wouldn't traditionally play games. Wii Sports and Super Mario Galaxies have quickly become regarded as gaming classics. Microsoft's XBox 360 boasts a huge array of great titles, like Bioshock and the Halo series with great online gaming facilities. Sony's PlayStation models offer hugely impressive HD graphics and unparalleld multimedia capabilities along with some superb titles like Pro Evolution Soccer and the Call Of Duty ranges which benefit from the Playstation's unique Sixaxis controller.
Mobile gaming has moved on from the first black and white Gameboy with Tetris. The Nintendo DS, like it's home-bound brother, offers innovative, intuitive gameplay with its unique control mechanism. Sony's PSP is the mobile equivalent to the Sony's PS3 - a mobile multimedia masterpeice, with great games to boot.
FEATURED RETAILERS

The world's most famous online retailer sells an unparalleled selection of toys.
Visit Amazon Now >>
OTHER RETAILERS