Forbidden Planet
No customer reviews yet. Be the first.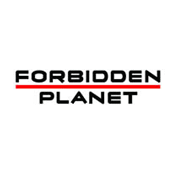 Address
179 Shaftesbury Avenue, London, WC2H 8JR
Telephone
0207 420 3666
About
Forbidden Planet is the UK's biggest retailer of science fiction, fantasy and cult merchandise. Although not a 'toy shop' in the strictest sense of the word, Forbidden Planet does stock a very large number of toys - mainly from cult film and TV shows such as Batman, Buffy, Doctor Who, The Simpsons, Star Wars and Wallace & Gromit.
Action figures are one of Forbidden Planet's main product-lines, but they also stock a huge variety of other weird and wonderful products including comic books, graphic novels, Manga DVDs, horror fiction and gaming merchandise.
The company has a flagship store in Shaftesbury Avenue, London although has also recently opened a large store in central Bristol. Other store locations include Birmingham, Cambridge, Coventry, Liverpool, Southampton and Newcastle.
Subscribers of the Forbidden Planet email newsletter will receive exclusive news of celebrity signings and appearances - something the company is particularly famous for.
Forbidden Planet is a London toy shop that specialises in action figures.