MEL Science
No customer reviews yet. Be the first.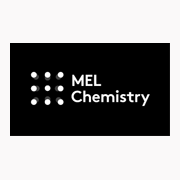 Address
Anglo House, Bell Lane Office Village, Bell Lane, Amersham, Buckinghamshire, HP6 6FA
Telephone
02036 951721
Contact
Send an email to MEL Science now >>
About
Based in Amersham, MEL Chemistry is a next generation educational project that will kindle curiosity and a newfound interest in chemistry. The package includes 38 interactive, hands-on sets containing almost 100 experiments that are exciting, engaging and educative. Three new sets will be delivered to your doorstep every month on a subscription basis.
Each set includes experiment equipment, reagents, detailed instructions, and links to videos and information on the website. Every precaution has been taken to ensure that you and your child are equipped with the safest tools to perform experiments in the comfort of your home. MEL Chemistry also includes an immersive mobile app and virtual reality glasses that together serve as a virtual 3D microscope, enabling your child to better visualise the science behind every experiment at a molecular level.
This educational project will engender a pursuit for scientific knowledge. Practical demonstrations will exemplify both the basics and complexities of chemistry in all its beauty and depth, as well as building awareness of the scientific realities that abound our daily lives. Children can investigate unknown phenomena and develop an enquiring mind with MEL Chemistry.
MEL Science is an Amersham toy shop that specialises in science toys.