The Beanstalk (Closed)
No customer reviews yet. Be the first.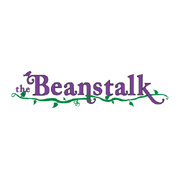 Address
6 St. Thomas Street, Winchester, Hampshire, SO23 9HE
Telephone
01962 868323
About
Sadly, Beanstalk Toys closed in January 2012. Customers are advised to call Touch Wood Toy shop with any queries on 01768 775110.
Below is our original review of the shop from 2010.

Enter a fairy tale world of beautiful toys and gifts for children at The Beanstalk - a Winchester-based toy shop that stocks a large selection of wooden toys and games from popular brands such as Djeco, Vilac, Holztiger and many more.
The shop is run by friendly staff who are always happy to help customers find the perfect toy. They will even help to entertain the children whilst parents browse their wonderful collection of traditional products.
In addition to the traditional wooden toys, unusual board games and high-quality craft sets, The Beanstalk sells a good selection of Fair Trade toys as well as handmade products from the UK and Europe.
The Beanstalk shop can be found growing out of St Thomas Street (the little road opposite Shakeaway off Winchester High Street).
The Beanstalk is a Winchester toy shop that specialises in wooden toys.