Jumangee Shop
No customer reviews yet. Be the first.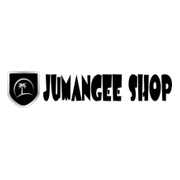 Address
226 Trafalgar Road, London, SE10 9ER
Telephone
07479028251
Website
https:www.jumangeeshop.com
About
Jumangee Shop is a family-run business located in Greenwich and focuses on kids outdoor activities like balance biking, scootering, skateboarding and biking.
The business offers a wide range of high quality helmets, kites, frisbees, backpacks, longboards, scooters and wooden magnetic blocks from top-quality brands including Micro Scooters, Globber, Kiddimoto, Raleigh, Yedoo, Puky and Tegu.
The shop team will help you to choose the right balance bike or scooter size for your child from 12 months and up to 15 years of age.
As an authorized Micro service center, Jumangee can repair your scooter or balance bike, or change any parts on your Micro or Globber scooters. They also have an online presence which includes a blog that helps you to choose perfect scooter or balance bike for your baby or toddler.
Jumangee Shop is a London toy shop that specialises in bikes & rides.
---
Opening Times:
Monday - Saturday: 10:00 - 18:00, Sunday: Closed
---
Favourite suppliers
---
Favourite licences

---
Additional facilities
---
Payment methods