Argos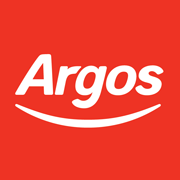 Head Office Address
Acton Gate, Stafford, Staffordshire, ST18 9AR
Telephone
0845 640 3030
Website
www.argos.co.uk
About
Well known as one of the original 'catalogue shops', Argos sells almost everything a customer could want, ranging from gardening equipment, TVs, computers, sports goods, gifts... and of course toys! Just over 25% of Argos's annual sales come through their website - and with a sophisticated reservation system, you can collect your toys from the store or get them delivered to your home.
Released twice a year, the Argos Toy catalogue is full of all the latest 'must have' toys and famous brands. The Spring/Summer publication focuses heavily on outdoor toys, whilst the Autumn/Winter version is full of toys, games, models and gifts that are likely to be on many childrens' wish list over the Christmas holidays.
Having purchased the iconic Chad Valley Toys brand name, Argos has created a huge range of their own toys under this banner. This includes preschool toys, musical toys, creative playsets, action figures and dolls. For many parents, Argos is the first port of call when looking for the latest toys - and with a thriving selection of clearance, sale and discount items, they provide amazing-value products to keep the kids occupied all year round.
The head office of Argos is located in Stafford.