Relish Models
(1 review)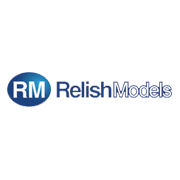 Address
9 Ferry Close, Hemingbrough, Selby, North Yorkshire, YO8 6YX
Telephone
0844 3510777
Website
www.relishmodels.co.uk
About
Relish Models is an internet model shop that describes itself as a small company which prides itself on customer service and satisfaction. They keep their overheads to a minimum, and pass on any savings to their customers.
Specialising in plastic model kits and accessories, they have a very comprehensive range of over 600 items to choose from. All the major manufacturers and suppliers are represented within their listings, so there is plenty of choice for the novice, and the more advanced modeller. Their other specialist ranges include photo etched accessories for kits, and a range of die-cast models. Lots of their prices are discounted from the normal retail price, so you can be sure of getting excellent value for money.
They have a well presented forum for modellers to exchange views, ideas and comments, which keeps everyone informed of all the latest news.
Relish Models is a North Yorkshire toy shop that specialises in models.
---
Favourite suppliers

---
Favourite licences
---
Additional facilities
---
Association memberships: