Super Ski Jump
No customer reviews yet. Be the first.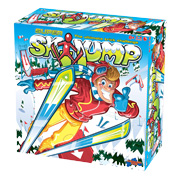 The unique new Super Ski Jump table-top game - aimed at anyone aged 8 and above - is played by between 2 and 4 players over 3 rounds – and is proving to be particularly popular with tweens and teens.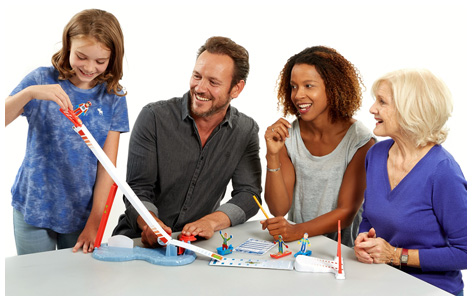 Once you've assembled and set up the ski jump ramp, you're set to go – and there's no doubt that putting in a little time and effort to practice your jumps is well worth it. As you progress your way through the various characters, playing pieces (skiis, sledge, snowboard etc.), flips and ramp heights, the ultimate aim of the game is to send your character flying down the ramp and score the most points by doing tricks and nailing the perfect landing!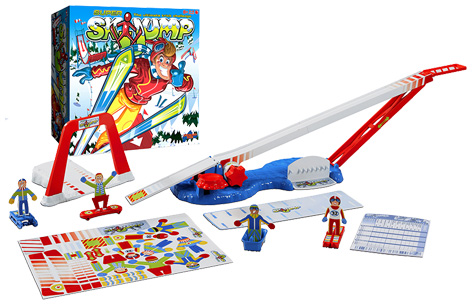 Perfecting your technique and gaining points depending on where and how your figure lands is truly addictive fun – and you know what they say on the ski slopes…? Practice makes perfect!
RECOMMENDED RETAILERS

Amazon
The world's most famous online retailer sells an unparalleled selection of toys.
Buy Super Ski Jump now >>