LOGO What Am I?
No customer reviews yet. Be the first.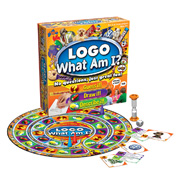 Extending the appeal of the highly successful LOGO family of games, Drumond Park unveiled LOGO What Am I? at the 2012 Toy Fair in London where it was voted one of the three Best New Games on show.
Designed for children aged 8 years and over and retailing at £24.99, the game features the same highly entertaining branded picture cards that fans of the first LOGO game will know, but this time they come with lots of new and exciting family-friendly challenges!
There are three activities built into the game... guessing, drawing and describing. With only 60 seconds to complete each task, LOGO What Am I? promises a fast and furious race to the finish!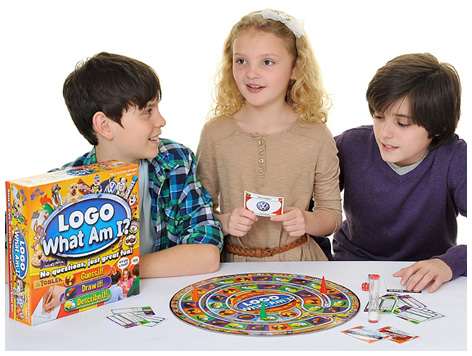 As well as the colourful playing board and playing pieces, LOGO What Am I? comes with a 60 second timer and hundreds of playing cards. Game play is simple and ensures that every player has a good chance of success.
The Draw It rounds gives the drawer a choice of two items to try and sketch. Sometimes a basic shape will give away the answer whilst other items may require a bit more detail.
Fans of Drumond Park's Articulate! will have a good idea what to expect of the Describe It round, as this will see players trying to describe the three products/brands shown on the card within the crucial 60 seconds.
The Guess It round meanwhile, will see players trying to guess what well-known product/brand is pictured on the hidden card simply by asking the card-holder questions.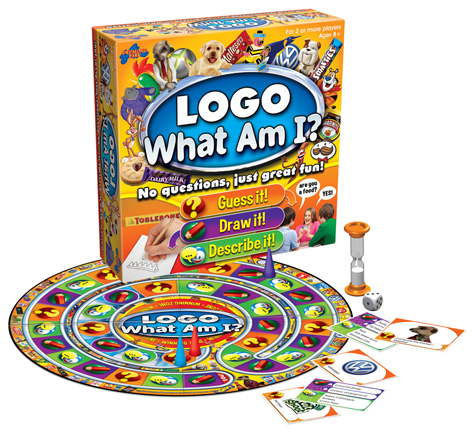 RECOMMENDED RETAILERS

Amazon
The world's most famous online retailer sells an unparalleled selection of toys.
Buy LOGO What Am I? now >>