SHOUT!
No customer reviews yet. Be the first.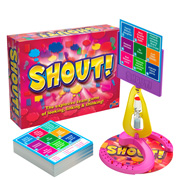 Just when you thought you'd played every game variation available, along comes SHOUT! Featuring innovative gameplay devised by the clever bods at Drumond Park, it's a great family game for anyone over the age of twelve. Each of the 167 jumbo sized cards features nine challenges on each side making almost 3000 in total!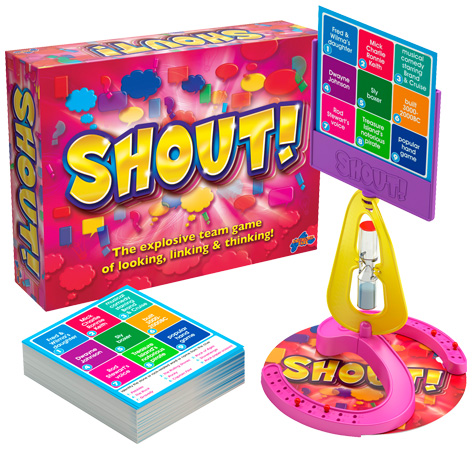 Players have to "look, link and think" at the pictures on the cards to make connections to the possible answer. You're fighting against the clock however as the sixty second timer counts down at seemingly super quick speed. The Askers and Answerers swap after each round, and the noise levels rise as the players shout louder and louder to make sure their views are known!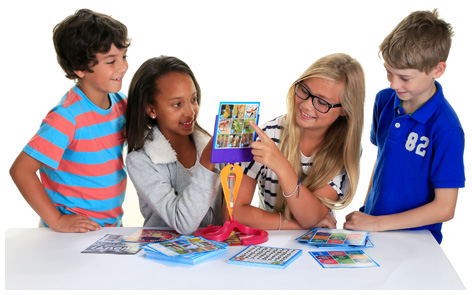 A 'double or nothing' card adds a joker element into SHOUT! as the answering team can decide to go for broke if they're behind on points. Perfect for family and friends to play together, this game also throws out some quirky questions and answers that require some speedy alternative thoughts and decisions.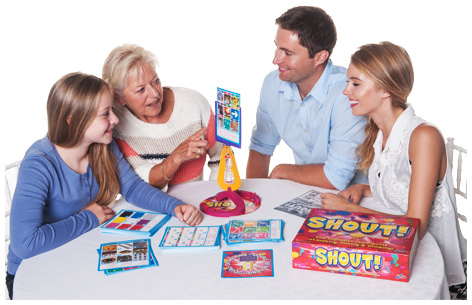 RECOMMENDED RETAILERS

Amazon
The world's most famous online retailer sells an unparalleled selection of toys.
Buy the SHOUT! now >>