Articulate for Kids
No customer reviews yet. Be the first.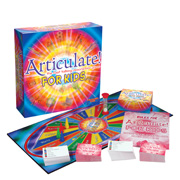 Featuring a brand new refresh for 2014, Articulate for Kids is based on the massively successful adult Articulate game that has topped the games charts since the early 1990s.
Designed by the clever team at Drumond Park, this game is described as "fast moving, lively and thrilling fun". It gives children a great opportunity to learn new words and express them confidently as well as improving their communication skills.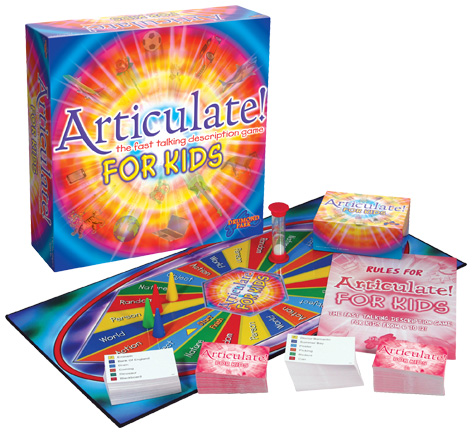 Designed for kids aged from 6 to 12 years old, the same six original categories are used in this junior version - Nature, Action, Random, World, Person and Object. Over 2000 entries are used on 300 game cards with the Describers asking the questions, and the Guessers having to come up with the right answer in only thirty seconds!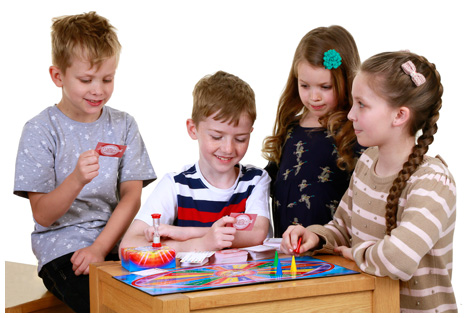 Gameplay is fast and frantic, especially when up to 20 players can compete at the same time! As always with Drumond Park games, the high quality printed board and cards supplied with Articulate for Kids are a pleasure to use, and are robust enough to last for many years.
RECOMMENDED RETAILERS

Amazon
The world's most famous online retailer sells an unparalleled selection of toys.
Buy Articulate for Kids now >>