Rattle Me Bones
No customer reviews yet. Be the first.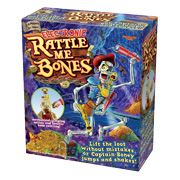 Drumond Park Games under their owners Vivid continue to innovate and surprise us with a succession of unique products. Rattle Me Bones is a great action game for kids aged 5 and older. The old pirate skeleton sits guarding his treasure trove, and kids must stealthily creep up to try and steal the coins and jewellery.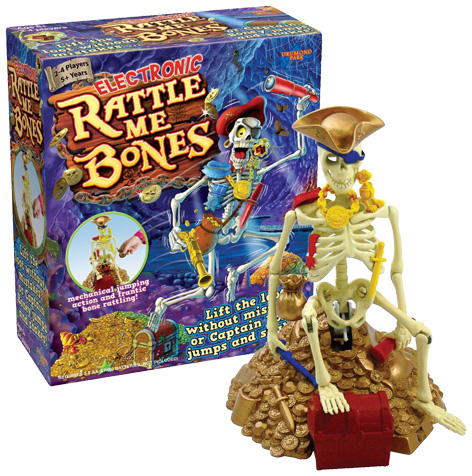 Beware if you wake him up though, as he'll jump up and scare the living daylights out of you with his fearsome electronic sounds. As Drumond Park says, "…Lift the Loot without mistakes…or Captain Boney jumps and shakes!" Rattle Me Bones is a fun filled game for all the family.
RECOMMENDED RETAILERS

Amazon
The world's most famous online retailer sells an unparalleled selection of toys.
Buy the Rattle Me Bones now >>