Dig In!
No customer reviews yet. Be the first.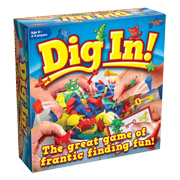 Dig In! is described as "an irresistible game of instant, frantic, finding fun" and we can't agree more! Priced at £19.99 and suitable for anyone aged 8 and over, this deceptively challenging game will test your hand/eye co-ordination to the max... and all against the clock.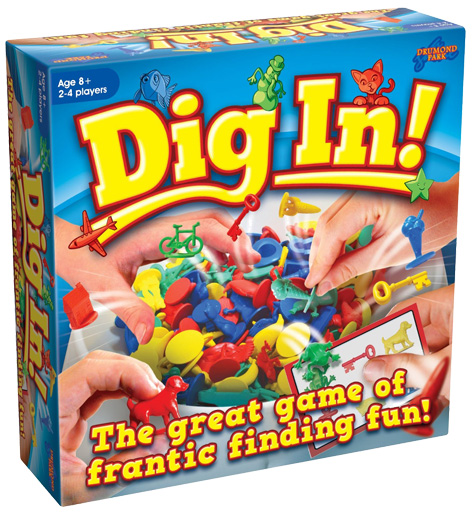 Featuring a vibrant, jumbled-up mix of 128 colourful pieces (including a teddy, train, rocket and ice cream) players must frantically sift through the bowl with their fingers to try to find the exact six pieces shown on their Dig In! card. Sounds simple enough? The real test is that you only have 15 seconds to do it!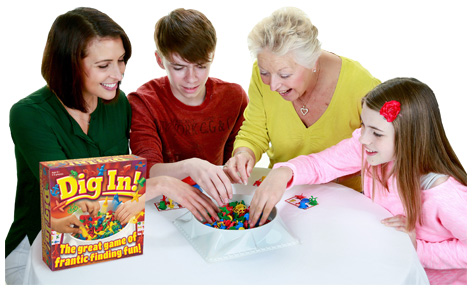 There are two levels of game play – either with the grey side of the card where you find the pieces shown, in any colour; or the colour side where where you have to find the pieces in the exact colours illustrated. The player to complete 3 cards is hailed the winner. There's never been a game quite like this one!
RECOMMENDED RETAILERS

Amazon
The world's most famous online retailer sells an unparalleled selection of toys.
Buy Dig In! now >>