The National Toy Council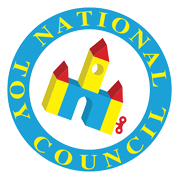 BTHA Address:
80 Camberwell Road, London. SE5 0EG
Telephone:
020 7701 7271
Fax:
020 7708 2437
Profile
Originally set up by the British Toy and Hobby Association (BTHA), The National Toy Council is a forum for individuals and organisations with an interest in children and their welfare. It has three main objectives are to:
1.) ensure that dialogue is maintained between the public and the toy industry, especially with regard to the safety of its products and the way in which they are marketed
2.) make sure that the ideas on toy related issues which affect children, are communicated to parents
3.) ensure that all issues can be discussed in an environment where social and commercial interests can be represented.
Meeting twice a year, The National Toy Council deals with issues that are of concern or interest to both the public and the toy industry. it is able to deliver important advice and reassurance to the consumers about issues affecting toys, as well as children and play. It also produces leaflets, issues statements and provides spokespeople as and when required.