Indies React to LEGO-Smyths Exclusive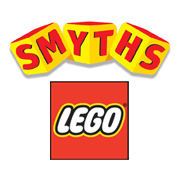 We asked the 890 independent retailers listed on Toy Shop UK what they make of the recently announced exclusive deal between LEGO and Smyths. Here are some of their comments.

A pat on the back to Smyths for securing this exclusivity. Retail is an extremely competitive business and getting one step ahead of your competitors is what we all strive for!

Another reason NOT to stock LEGO who don't support small independent toy shops!

LEGO are trying quite hard to distance themselves from the independent trade. As an independent owner I feel distinctly 3rd class. For now the indies need LEGO but the worm will turn as it always does and LEGO will have to work hard to get back in favour like they did seven or so years ago.

I don't really mind. Personally as a small business I have had problems with exclusivity, and being stuck with terms that I end up losing other customers. However, I am sure Smyths have made it worthwhile for LEGO.

This is not the only new LEGO product affected - I think you will find Argos have some August launch lines early as well and also the last series of Minifigs were given to a supermarket two weeks before all others! What can we say? It just shows how LEGO value the independent trade... not! If ever a company proved that product is king then they are it because the UK management are a complete bunch of muppets who are forever finding new ways to upset their customers!

The larger retailers always get better deals, making it harder for us independent stores to compete.

We have worked very hard to establish LEGO as a key brand within our shop. We have built up a reputation within our area as the place to get LEGO, with some of our youngest customers saving their money to spend with us even when they've been on visits to Legoland! We have spent a lot of time planning our launch campaigns and advertising for the forthcoming months. We have been building a buzz with our customer database to get them excited about the new ranges available for Autumn/Winter, making small announcements on our social networking sites to build the anticipation. This now feels like a wasted effort when we have customers approaching us to buy these products and have to explain that they can't actually get them from us at the moment.
The secrecy behind what they are doing has been particularly distressing, it's not nice to hear via other methods that these deals have been done, particularly when we placed our orders for the same product over 6 months ago. Words cannot describe the feeling of betrayal and disappointment that has resulted from LEGO's actions. In general we feel it is the independent shops who have supported the LEGO brand through the ups and downs of its history, and yet these seem to have been forgotten in the rush to satisfy the greed of the larger multiple retailers.
We've seen this happen in other industries where the larger multiple retailers get exclusivity for a period of time, funnily enough the independents seem to have disappeared in those sectors now! The bigger picture for LEGO is that they are large enough at the moment to say no to the demands of the multiple retailers and grocers and still have the market leading product. It's just whether or not they have the courage to stand up and help the whole industry to survive in its current diverse mix, or instead become instrumental in the demise of the independent toy shop.

Can we complain about this? We are in a competitive market and we all want our business to turn as much profit as possible. We have all in the past tried different tactics to get ahead of our competitors so why is this different to anything else?
Smyths are a large toy supplier and buy big from the toy manufacturers so they will get some special treatment over the smaller independents. Can anyone honestly say that if your company was to grow as big as Smyths and your turnover was in the millions you would not be asking the manufacturers for bigger discounts and exclusive rights to new stock?
I certainly would and to be honest I would expect it considering I was a big player in the toy market. I think anyone complaining about this is not being realistic about how business works. A business is there to make money, not to play fair. So I think we should view this as a 'perk' of being a big business and use all negative thoughts on the matter to drive us to succeed in our business.

This is fairly typical in terms of insider industry deals. Not great but I don't see a feasible way to stop things like this from occurring.

I feel dismayed that LEGO have dealt such a blow to all the small Independent retailers who loyally support them all year round. Independent retailers are fighting hard to compete with the likes of Argos and the supermarkets and now Smyths are getting 'special' treatment.

I know it makes business sense to give exclusives to bigger stores, but you think they would at least now and then help a smaller brand out.

If they can afford to do it, it's a great way to set themselves apart from the competition.

I think it is unfair to all regular stockists, especially the small independent retailers that need help in these difficult times, not a stab in the back.

It doesn't surprise me. As an independent we seem to be way down the list for LEGO availability so it is already hard to compete with big stores which carry the full range.

It would be nice in a perfect world for everything to be released to everyone at once, but it may help build the hype for when everyone else gets them. Also with the main launch still being well before Christmas many people will not buy immediately so would expect all LEGO stockists to gain in the long run.

I say fair play to them. if it was on the other foot, I'd be very happy.

More proof that LEGO isn't interested in supporting independents. If it was it would have offered the exclusive deal to independents first.

Not happy with the Smyths exclusive nor with the Argos one. It should be a level playing field for everyone with the same release date. Are there grounds for unfair competition?

Small independent retailers are already at a disadantage in the marketplace - manufacturers should be supporting them rather than giving customers a disincentive.

Smyths is a massive store and their buying power is there. Star Wars LEGO is big however who doesn't have exclusives... Toys 'R' Us, Argos, Tesco etc.

Such exclusive deals make it very difficult for independent retails to compete!

There is very little chance of independent toy shops surviving at all. This is just the sort of thing which is another nail in toy shops coffin!

I wish we were part of a group that could organise similar promotions for us!

Lego are a terrible company, not interested in small retailers, don't return phone calls and sell against retailers not with them.

When we first ordered these products we were not aware they would be available elsewhere for a month before delivery to us. Giving an exclusive to an out-of-town store, with very patchy coverage of the UK, shows the contempt with which LEGO hold both its independent retailers and its customers.
Our small independent has a large group of loyal LEGO purchasers who will have to travel over an hour or pay additional postage in order to have the product when first released We have, however, become accustomed to LEGO product being available before release dates at high street stores such as WH Smith and Tesco which LEGO seem unable or unwilling to prevent.

What i would like to see more if is an exclusive range for independents then we call all trade happily alongside the majors. Its the way forward for the future.

This comes shortly after Argos revealed early exclusivity on the Monster Fighters range and WH Smith launched series 7 Minifigures a month early. My issue is not with the retailers as I too would be pleased with an exclusive launch, but with LEGO and the way they have kept this quiet whilst allowing me to place launch orders and keeping me under the impression there would be a level playing field at launch.
In addition there has been no offer of an alternative deal to allow me a slice of the exclusivity cake. The real disappointment is when you spend time at toy fairs, giving out LEGO consumer catalogues and generating excitement for your regular customers, only for an eight year old to come in and wave a product in your face that you didn't think was launched until September. Embarrassed doesn't really cover it.

Smyths is not a nationwide enough brand to have exclusivity, although its website stocks the brand. Saying that the product will be available elsewhere at other times, but as fans and collectors it is hard to track down toys as it is - so exclusives are not that ideal - especially if they are only partially exclusive. Make it exclusive totally and something worth trying to find or don't do it at all.