Toy of the Century Award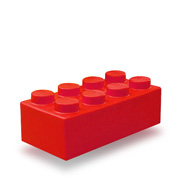 On Sunday 30th January 2000, to celebrate the end of the Millenium, the British Association of Toy Retailers (BATR) conducted a poll of the public to help determine what toy would be crowned as the century's favourite.
Hundreds of toys were nominated, although Barbie, Action Man and even the humble teddy bear were all pipped at the post by LEGO which was crowned the winner of the Toy of the Century Award. Perhaps the most interesting thing about the awards was that not a single computer game or electronic gadget featured among the shortlist.
This decision was backed up in 2010 when Channel 4 conducted its 100 Greatest Toys poll. Jonathan Ross counted down the top 100 in a 3-hour marathon show on 19th December. The top spot was awarded to LEGO with Monopoly getting the runners up prize. Bizarrely, Dungeons and Dragons won third place which probably says more about the people that voted than what the general public really thought was the greatest toy of all time.
TOP TOYS OF THE CENTURY WERE:

Toy of the Century: LEGO
Ranging from the preschool favourite, Duplo, to more sophisticated microchip bricks for robots controlled via the Internet, LEGO was seen as having made a major contribution to children's play over the last 100 years and was the proud winner to be crowned the "Toy of the Century".

Game of the Century: Monopoly
Monopoly was devised in 1933 by Charles Darrow and was at first rejected by Parker Bros as being too complicated. The game arrived the UK in 1936, made under licence by Waddingtons and the rest is history! Monopoly is now the best-selling commercial board game - and estimates suggest that over 750 million people have played the game.

Craze of the Century: Yo Yo
The earliest known yo-yo dates to 500 BC but was rediscovered in 1929 by Frank Duncan when he saw Filipino waiters demonstrating their traditional toy. Silent film star, Mary Pickford and actor/singer, Bing Crosby were used to promote Duncan's product and the craze very quickly spread all over the world. In 1999, UK toy retailers sold £30m of yo-yos.