ToyNews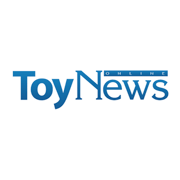 As one of the toy industry's leading trade magazines, ToyNews is published monthly by Intent Media. Backed up by a comprehensive web presence with regularly changing content, their daily email news reports are read by everyone in the toy trade.
With articles by guest contributors and features on almost every UK toy company, ToyNews is also full of editorial opinion, NPD sales charts, retails sales information and regularly focuses on a different category of the toy industry in every issue.

ToyNews reports from various toy and gift events such as London Toy Fair, Nuremberg Spielwarenmesse and The Gift Fair in the early part of the year, and lets their readers know all about the latest toy releases and toy gossip. As a popular medium for toy companies to promote their newest brands and toys, ToyNews also organises a five-a-side football event in July each year, with proceeds going to The Toy Trust.