The BTHA Toy Industry Day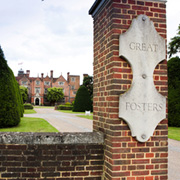 About the Toy Industry Day
The 2017 Toy Industry Day took place at Great Fosters Hotel in Egham on Wednesday 28 June. It included presentations from a fascinating collection of speakers including the British astronaut, Helen Sharman OBE.
It also saw Roger Dyson awarded with a Lifetime Achievement Award.
The annual event is open to all members of all BTHA members as well as toy licensors, retailers and other bodies associated with the toy industry. As well as an opportunity to hear presentations from highly qualified speakers, the event provides an unrivalled opportunity to network with like-minded individuals within the toy industry.