How To Open A Toy Shop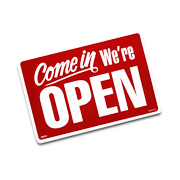 Introduction
Although we have seen more toy shop closures rather than openings in recent years, there's always space on the High Street for new shops of all types. To succeed in any business you need to have a vision of what you want to achieve and a passion for the industry into which you are about to embark. Get it right and customers will keep coming back for more. Check out our top ten tips below to help you get started on opening a toy shop.
1.) Location
You've almost certainly already decided the town or area in which you want to open a toy shop, but you must do some more research first. Check out the footfall in certain roads and streets as well as the availability of nearby car parking.
Always try to buy or rent a shop on the sunny side of the street. This may sound crazy, but if your shop is on the south side of an east/west facing street, you'll be in shade for most of the day; and it's a well known fact that customers will naturally gravitate to the sunnier or brighter side of the road.
2.) Financials
No business will succeed unless the owner has a strong grasp of the financials – or at least have a person that you can rely on for producing the right financial information at the right time. Although most people are familiar with the basic ongoing costs of rent, business rates, insurance and utility bills, these are just the start. If you employ staff you not only have pay them out of your profits, but also administer PAYE. Most businesses will also be required to charge VAT which provides owners with more administrative headaches. And whatever you do, don't forget that your new toy shop has to comply with all health and safety laws!
3.) Layout
Whilst space may be tight, your toy shop aisles must be wide enough to allow mums to move around easily with their buggies. The easier you make it for them, the more likely you'll make a sale. Don't forget that kids are shorter than adults, so make sure you place high volume/high profit lines on slightly lower shelves than normal!
Take some 'touchy feely' toys out of the boxes so that they can be handled and played with. Customers are notoriously good at picking up a toy and then putting it down somewhere else, so it's important to keep checking that your shop is tidy and everything is well labelled. Take a leaf out of the supermarkets' way of doing business: change gondola end displays frequently, always tempt customers with special offers and deals, and keep refreshing your stock.
4.) Theatre
A modern toy shop needs to have a WOW factor. Kids love colour, light, movement and sound - so think carefully about how you will build your displays around these four core elements. Colourful advertising posters on blank walls, extra spotlights, ceiling mobiles and possibly even background music are just a few options.
Loud music can be off-putting, especially when mum, dad or granny will be actually making the purchase - and they need to be in a comfortable environment. Some large companies offer their retailers character visits – an actor dressed up as Iron Man or a Moshi Monster will attract hordes of kids providing you advertise it well in advance.
5.) Stock Choice
It's no longer good enough to take on a lease, put in some shop fittings and fill the shelves with the toys that you like, and then sit back whilst customers pour through the doors to buy them. The stock that you buy has to appeal to your customers, so a good bit of research is needed to establish current market trends.
Your toys needn't all be the latest 'must have' games or gadgets. There's plenty of basic and traditional toys that still sell in shed loads year in, year out. Consider joining a buying group such as Toymaster which represents a large number of independent toy shops of all sizes throughout the UK.
6.) Returns
Factor into your costs the way in which you will deal with returns of broken or unwanted toys. Whilst the reliability and strength of toys has improved enormously, 'kids will be kids', and you must be prepared for some tears and frustration when a broken toy comes back through the shop door.
If you sell wheeled toys or nursery products you need to be ready to discuss the difference between fair wear & tear and outright customer abuse. Most suppliers will credit you for broken toys, though not if they feel the damage is deliberate.
7.) Marketing
Don't forget to find out who your competition is and how they do business; whether it's other shops in your town or online. Think about what you can do differently to everyone else. Whilst local newspaper advertising can be quite effective at announcing new store openings, local radio should also play an important part in your marketing plans.
Door to door leaflet drops announcing special offers also work well. A basic website can be a useful tool for marketing purposes. You don't have to sell from it to let your customers know all about you and what you are offering. Try and get customers to subscribe to a newsletter or build up contacts through social networking sites like Facebook or Twitter. Learn how to blog and tweet. Offer a present wrapping service – modern mums are busy and will appreciate this extra facility.
8.) Window displays
Don't ever forget that your shop window is the first impression of your business – get that wrong and potential customers will just walk straight past the door. Movement always attracts, even if you just invest in a turntable or two. Many toys are designed for action, so consider setting up a small railway layout or check with suppliers who often have special models designed to attract attention. Change most of your window displays frequently – at least once a week, and avoid plastering the windows with faded or badly written notices.
9.) Seasonality
Most businesses rely on a busy final quarter of the year as Christmas approaches - and none more so than a toy shop. Plan your Christmas well in advance, especially taking account of possible stock shortages of key lines.
If you have a bit of spare space you could consider employing a Father Christmas for busy periods. A Christmas Club is a brilliant way for customers to save during the year, and if you have space they always appreciate storage of toy parcels until they need them. Always look at your leftover seasonal stock on a regular basis and be prepared to mark it down straightaway unless you think you can afford to keep it until the following year.
10.) Customers
One of the hardest things to do is to always have a smile on your face, especially when some little darling has knocked over a display! Go out of your way to be friendly and helpful to your customers, and they'll keep coming back.
The customer is king, and is always right... even when they're not! If you upset one customer, they'll probably tell another twelve who will never come near your toy shop. A toy shop is a magical place for children to visit. if they've enjoyed it and been served by a friendly face, they'll pester mum to go back next week, and the week after...
Tim is our resident retail expert who can advise on a series of toy related issues. If you have a toy invention and you'd like some advice, you can read his article here. Alternatively we can offer advice on an individual consultancy basis – email us for more details.