Got An Amazing Toy Idea? Now What?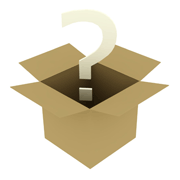 Have you invented a brand new toy but just don't know what to do with your idea? Confused about how much information to divulge when talking to toy companies or manufacturers about your invention? Follow our ten tips below for a whistle-stop tour of the exciting, daunting and potentially lucrative world of toy invention.
1.) Check your idea is as unique as you think it is
Don't get too excited before you've done your due diligence. Whilst there are millions of toys still waiting to be invented, millions already have been! Get Googling and see if there is an existing toy or game that might be a bit too close to yours for comfort.
2.) Get to know a bit about the industry
Being brand new to the toy industry doesn't mean you can't arm yourself with some invaluable knowledge with just a bit of a legwork and a few late nights. Don't try and be an overnight expert, but try and get to know a little bit about how the industry works. Here's some good places to start:
• Browse the aisles of your local toy shop
• Read the toy trade news
• Discover what's hot in the world of toys
• Go to a trade show
3.) Get to know a bit about the major toy companies
You're not going to have much luck selling a wooden toy concept to a radio-controlled toy specialist, so get to know the main toy suppliers and identify which ones your toy idea is best aligned with.
4.) Find out whether your preferred partners deal with amateur inventors
You'll be lucky to get any face time with many major toy companies, although some are more willing to meet amateur inventors than others. A quick phone call to the company will give you a pretty good idea. If you can't get your preferred companies to meet with you, consider employing a toy broker - a good one will know all the major buyers and will know the most appropriate approach. Beware though, they will take a cut of any future income!
5.) Find out if major retail stores will talk to you
Getting to meet major retailers is even harder than meeting toy companies, but every now and then, opportunites arise. In June 2010, Argos ran a hugely popular 'inventor day' where they allowed 135 toy inventors to pitch their idea to the Argos buying team. If the buyers liked the idea, there was the potential for that toy to be produced under Argos's Chad Valley brand. Keep an eye on the mainstream and trade press to see if similar opportunities exist in your area.
6.) Know how to present your idea
You know your product better than anyone else, but you need to take a step back and understand how complicated or confusing it might be to someone who has never seen it. Practice your pitch in front of friends and family; or better still, total strangers.
7.) Identify competitive products
Any buyer will want to know what products already exist that are competiting for the same customers. However 'unique' your idea is, there will be plenty of existing products that are vying for the same audience as yours. As well as knowledge about your competitiors, show that you've done background research about your target customer, how much the product will cost to produce, what price you envisage it selling for and what quantity of sales you think could be acheived.
8.) To prototype or not to prototype?
There's no magic answer to how near completion your toy idea must be before it is presented, although a fully-working prototype will be considerably more attractive to most companies than pencil sketches or Photoshop mock-ups. Decide whether you are simply looking to sell your idea or are looking to manufacture and distribute the product yourself. Each requires very different skills, very different investments and very different presentational requirements.
8.1) Selling your idea
For many inventors the thought of selling a toy idea to a manufacturer and leaving them to invest in research, development and sales is an attractive one. If the manufacturer likes your product enough to consider making an offer, you may be given two options - a fixed fee or a royalty on each item that's sold. Both have pros and cons!
8.2) Manufacturing and distributing your product
This is undoubtedly the hardest route to go down and not for the faint-hearted. Finding a manufacturer to make and package the product in the UK is a considerable challenge itself, although sending prototypes to the Far East for costings can be easier than it seems. You will need to have many samples tested for design safety and paint/print quality, which will eventually give you a safety certificate. You need a plan of action for distributing and selling your product to toy shops and what it will cost to warehouse and deliver. As with all small businesses, you will also need to deal with supplying back office functions like invoicing, employment, cash flow and insurance.
9.) Be cautious; but don't be too cautious
Everyone has heard horror stories about inventions being ripped off by unscrupulous companies and passed as their own - so be realistic about how much you need to protect your idea. You need to be able to demonstrate and talk freely about your invention without fear of intellectual property theft. Get legal advice concerning the need for non-disclosure agreements, trademarking of product names and potentially even patents. Use the Intellectual Property Office to learn how you can protect yourself and your creation, and secure domain names as early as possible if you think you have a winning product name.
10.) Stay positive!
Rejections, unreturned phone calls and negative responses are all par for the course with getting a new idea to market, so a willingness to persevere is essential.
-----------------------------------------------------------------------------------------------------
If you think you could benefit from a bit more guidance about bringing your idea to market, we have a resident retail expert who can help. Just drop us a line and tell us a little bit about your conundrum.