Toy Books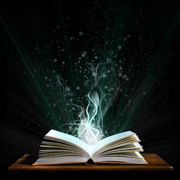 There are surprisingly few books written about the toy industry, although we've highlighted below a few of the best ones that have been released over the past few years. As the internet becomes the first place for many people to research a topic of interest, a lot of information can be gleaned this way.
Nothing however can replace an individually printed book as a reference source. For example the history of Hornby Railways or the background to the development of the Steiff company are details that may need to be regularly checked by the growing number of collectors who specialise in old toys.
Other books will focus on the major toy global companies and how they do business, or where they have their manufacturing bases. The retail giant, Amazon, is widely acknowledged as the world's biggest suppliers of books, and a search of their huge stock database will probably find the most relevant publications.
SOME OF THE BEST TOY-RELATED BOOKS AVAILABLE

Toy Stories
This fascinating book contains beautiful images of boys and girls around the world showing off their most prized possessions... their toys

Toy Tips: A Parent's Essential Guide to Smart Toy Choices
Written by a child development and toy expert, Toy Tips is based on 13-years of consumer–focused research and offers some excellent, practical information about selecting appropriate toys.
Buy from Amazon >>

The Toy and Game Inventor's Handbook
Inventor Richard C. Levy's licensed products have generated more than $1 billion in global retail sales - and this book leads you through the perils of presenting, licensing and bringing products to market.

The Real Toy Story
Investigative journalist Eric Clark exposes some of the truths behind our favourite toys including marketing techniques employed by major industry leaders and manufacturing conditions. An interesting and occasionally disturbing read.

Toy Wars
Toy Wars is about the toy business - the world of Batman, Barbie, G.I. Joe and Jurassic Park. A captivating, behind-the-scenes look into the world of toys.