Miniland Dumpy Transporter
(1 review)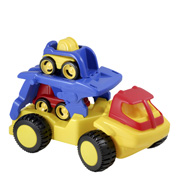 One of the latest Miniland products to hit the street is the Dumpy Transporter. This terrific plastic vehicle for preschool children is perfect for outdoor and indoor playtimes. Measuring 43 cm in length and 23 cm tall, the Dumpy Transporter is even supplied with two 18 cm long Dumpy vehicles.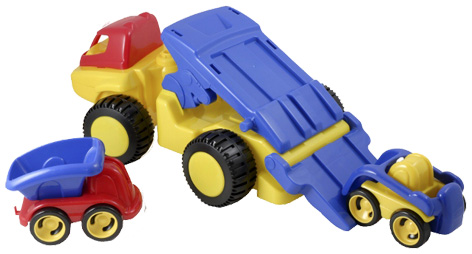 The Dumpy Transporter is perfect for encouraging creative play. The toy incorporates a moveable ramp to load, unload and store the two vehicles, just like a real life car transporter. The fat chunky tyres make the vehicle very stable, enabling it to be played with on almost any terrain. The use of bright primary colours encourages young children to touch and explore all the vehicles in these ranges.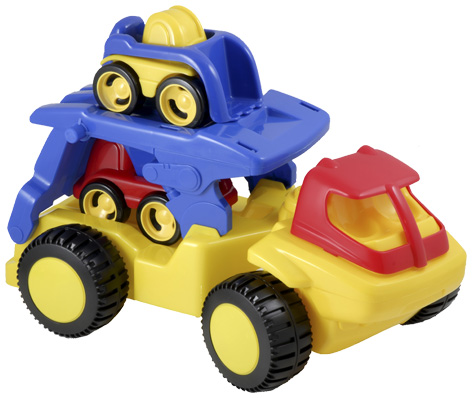 The Dumpy vehicles are part of a fantastic range of Miniland plastic toys that also includes puzzles, games, vehicles, sand toys and science sets for slightly older children. All of these super toys are moulded from high quality plastic, and concentrate on children having as much fun as possible through educational play.
RECOMMENDED RETAILERS

Amazon
The world's most famous online retailer sells an unparalleled selection of toys.
Buy the Miniland Dumpy Transporter now >>