Eric Snook's 'The Golden Cot'
(1 review)
Address
10 St James's Parade, Bath, Somerset, BA1 1UL
Telephone
01225 829012
Website
www.snooksonline.co.uk
About
Is it with great sadness that we report the death of Eric Snook on Monday 10th October 2016 at the age of 95. Eric was one of the toy industry's most charismatic figures and a well known face in Bath where he served as both mayor and City Councillor.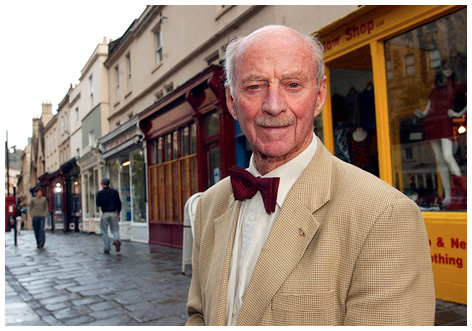 Based in central Bath, Eric Snook's 'The Golden Cot' is an Aladdin's Cave of prams, cots, playpens, highchairs, strollers and toys - many of which are exclusive to The Golden Cot. They have a calm and well organised nursery department, with classic brands like Silver Cross, Gesslein and Emmaljunga displayed alongside modern companies such as Phil & Teds, Baby Style and Bugaboo.
A wide range of accessories are available to ensure you have everything you need for your new baby. Eric Snook puts a great deal of emphasis on good customer service - which is undoubtedly a major selling point for many of his customers.
Visitors to The Golden Cot are invited to browse the shop at their leisure, knowing that there are plenty of friendly and professional staff on hand who are more than happy to help demonstrate the products if required. If you are travelling a distance, you can even book a personal appointment to ensure that you can have as long as you need with a member of staff.
This business also runs a toy shop in Covent Garden, London that stocks a massive range of pocket money toys and practical jokes. The business also owns and runs Eric Snook's Toyshop in Bath. This a children's paradise stocked full of traditional and modern toys, games and models.
Eric Snook's Golden Cot is a Bath nursery shop that specialises in prams.
---
Favourite suppliers
---
Favourite licences
---
Additional facilities




---
Association memberships: