Magnets and Magnetic Toys for Kids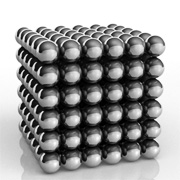 Ever since four million Magnetix kits were recalled in 2007 following the tragic death of one child and intestinal injuries to numerous others, children's magnet toys have had an understandably bad reputation. For many years no toy company would touch magnets because of the public fear. In recent years however, there have been more magnetic toys on the market, and providing very small or detachable magnets are not given to a child that is likely to put one in their mouth, there's no reason why magnets have to be considered dangerous.
Magnet kits are not only brilliant fun but they provide a great introduction to principles of the earth's magnetic field and the hidden wonders of magnetism! The first introduction a child is likely to get to magnets is with the classic magnetic fishing game. This timeless classic is produced by numerous toy companies who all vie for a unique take on the game.
As children get older, they're likely to enjoy the practical use of magnets in miniature travel games and jigsaws - and they may then move onto playing with magnetic toy puzzles like Buckyballs as shown in the image above. With Flair having taken over the distribution of Geomag in 2010, it looks like magnetic toys have made a very welcome return to the mainstream.
FEATURED RETAILERS

The world's most famous online retailer sells an unparalleled selection of toys.
Visit Amazon Now >>
POPULAR SUPPLIERS