BanBao Toys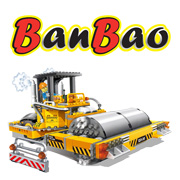 BanBao's toy building blocks are compatible with all the other market leading brands. Introduced to the UK in early 2013, there are two different sizes – Big Blocks for children aged 3-5 years old, and BanBao Blocks for kids aged 5-14 years. Encompassing a wide range of categories for girls and boys, these attractive and colourful construction sets are sold in over 30 countries around the world.
Moulding from 100% ABS plastic ensures each BanBao element has vibrant non-fade colours and makes sure that blocks continue to grip together after many years of use. Providing excellent play value as well as fantastic value for money, colourful and informative packaging shows customers exactly what they get in each box.

Boys are spoilt for choice with sets based on a variety of popular themes. Airport, Citylife, Farm and Fire are some of the most popular, with Trains, Police, Navy and Docks life also having extensive collections. Unlike their major competitor, BanBao also have a stunning selection of military vehicles that includes tanks, jets, helicopters, jeeps and a huge military base playset.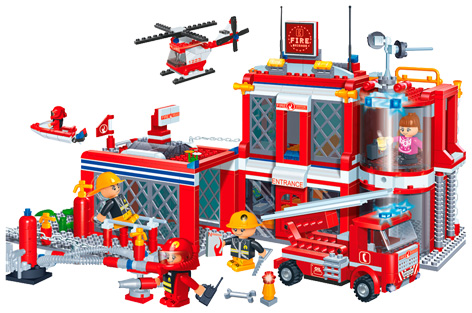 Little Tobees character figures are easily recognisable with their short legs and quirky facial expressions. These collectable key chain figurines can also be clipped into most BanBao elements.
Little girls enjoy the Loving World collection of buildings and vehicles. The Wedding Chapel can be added to with a Wedding Ceremony or Wedding Carriage Set to make a complete play theme. Perhaps they'd prefer the Flower Shop or Restaurant. With new model sets always in the pipeline, BanBao fans will always have something new to look forward to.
RECOMMENDED RETAILERS

Amazon
The world's most famous online retailer sells an unparalleled selection of toys.
Buy BanBao toys now >>