Galt Toys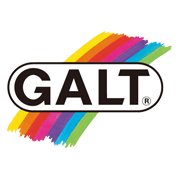 Galt was founded in around 1835 as a stockist of educational products - and turned into "Galt Toys" in 1961 with the aim of selling fun and creative toys that encouraged learning through play.
Although best known as a specialist in the "Arts & Crafts" sector, Galt Toys has gradually expanded into the "Early Years" category where they now provide some terrific multi-sensory toys for babies and toddlers. This includes two particular favourites: the Tummytime Playmat and the Playnest & Gym - both of which provide stimulation to youngsters with lights, sounds, rattles and squeakers.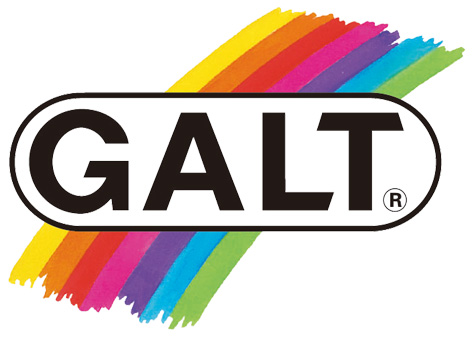 Other educational categories that Galt produces products for includes construction toys, jigsaws and games, plus musical toys and a terrific selection of items for the great outdoors.
Galtís furniture section is particularly comprehensive. This not only includes tables and chairs, but a wide selection of storage trays, soft seating, mats and notice boards. Language and literacy is such an important part of a childís education that Galt offer a broad selection of products and toys to help with these important learning skills too.
LICENCES HELD BY GALT

RECOMMENDED RETAILERS

Amazon
The world's most famous online retailer sells an unparalleled selection of toys.
Buy Galt toys now >>

Hubbard's Toy Cupboard
Independent toy shop and comprehensive website stocking Brio and Galt products.
Read more about Hubbard's Toy Cupboard >>

Inspiring Toys
A great selection of inspiring educational toys, completely free of batteries.
Read more about Inspiring Toys >>

Melton Toys
Independently owned Toymaster store based in the historic market town of Melton Mowbray.
Read more about Melton Toys >>

Wise Owl Toys
Offers inspiring, different and fun toys with an educational bias.
Read more about Wise Owl Toys >>