Halilit Toys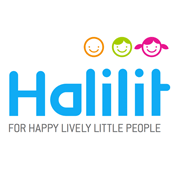 Halilit is a specialist supplier of award-winning infant and preschool toys and musical instruments to toy retailers, school suppliers and music shops. Established 50 years ago, the business represents great brands such as Halilit, Taf Toys, Battat, Interstar, Edushape,
Brik-a-Blok, Scotchi and Imaginabox.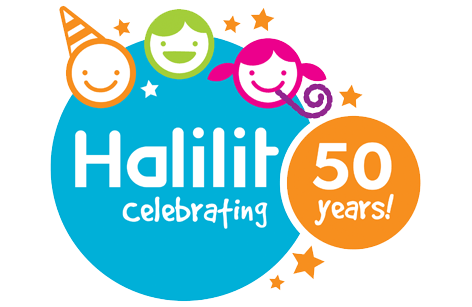 Halilit is a range of children's musical instruments and musical toys that joined the company in 1983. Accurately tuned and suitable for use for babies as young as 3 months, Halilit has a strong position in the market, and is ever increasing in popularity. From simple rattles and bells, to drums and xylophones and even Latin American instruments, there is something for everyone in this comprehensive range, and the products are regularly used in schools, music groups and baby classes. Each Halilit musical instrument, is strong, safe and great fun to play with, and will help babies and toddlers to learn through rhythm and sound!
Taf Toys is Halilit's elite range of beautifully designed developmental baby toys. Taf Toys are market leaders in the car travel toys sector, with constant innovation coming through in new product releases every year. The comprehensive range also includes giant-sized, thickly padded play mats and gyms, cot mobiles, walkers, car toys and pram toys to name a few.
Traditional toys are at the forefront of the Battat range. This Canadian brand of toys is sure to take you on a trip down memory lane, with classic styles and a fresh colour palette. The range includes preschool toys, bath toys, transport toys and outdoor toys, along with a unique range of take-apart vehicles, complete with working drills!
Interstar construction sets are ingenious, vibrantly coloured, tactile shapes, which inspire children to build with imagination and creativity. Ranges from the original Interstar Rings, to themed sets and large classroom packs.
Edushape, established in 1983, is a range of preschool sensory toys which also includes a fantastic range of bath toys and educational toys. Sensory Balls, Edublocks, Edu-Foam bath toys and puzzles all feature in a range which offers almost everything for early years learning and sensory play.
LICENCES HELD BY HALILIT





RECOMMENDED RETAILERS

Amazon
The world's most famous online retailer sells an unparalleled selection of toys.
Buy Halilit toys now >>