Heros Toys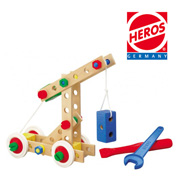 With a factory situated in the heart of the Bavarian forests, Heros toys have been manufactured here for over 100 years. The simplest hardwood building blocks are still some of the favourite Heros toys, although many other ranges have been added over time. High quality finishes using water based paints that are safe for little ones, means that Heros wooden toys have built an enviable reputation for excellence in design and manufacture.
The Heros toys 'Quick Connect' system enables slightly older children to construct more complex wooden toys thanks to a clever insert in the blocks which connect to each other using special dowels. This leads on to much bigger Heros construction sets that enables exciting vehicles like racing cars, cranes or combine harvesters to be made.
Every manufacturer of wooden toys has a push along railway system similar to that made by Brio, and Heros are no exception - they have a terrific selection of sets, trains, bridges, tunnels and station buildings that look good, are functional and are finished in bright colours for extra appeal.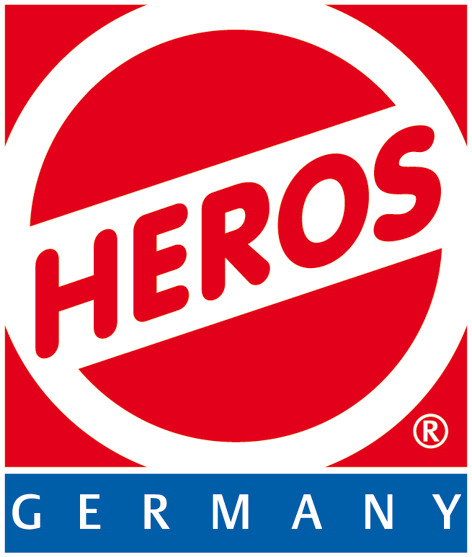 The Heros toy ranges have expanded to include games, jigsaws, hammer pegs, blackboards and even some musical instruments like a xylophone. Shape sorters, farm sets, lorries with various loads and workbenches are all included in the amazing Heros toys selections. Widely available throughout the world, Heros toys are first choice for many international customers.
RECOMMENDED CATEGORIES

Toys sold by shops in this category help kids to build almost anything.
Visit the Construction category >>

Many retailers specialise in nothing other than toys made from wood.
Visit the Wooden category >>