Hexbug Toys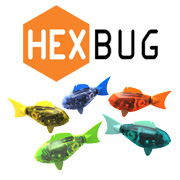 As one of the more innovative toys to be released in the 21st century, Hexbug miniature vibrating bugs and creatures fired up kids' imaginations when they were first launched by Innovation First in 2007.
These scuttling little creatures crept under beds and chairs, and were swapped in playgrounds up and down the length of the UK. The translucent plastic shells enabled the user to see the mechanics inside which added an extra element of fun and curiosity. In-built 'bump sensors' helps Hexbugs to manoeuvre their way around objects and other obstacles.

Even smaller versions known as Nano Hexbugs soon followed, and their own interchangeable play environments added an extra element of fun and unpredictability to play time. Special track sections were also introduced to the range so that kids could use their imagination and design their own roadway. Half bugs, half robot vehicles known as Hexbug Warriors were the next stage in developments. Featuring their own Battle Arena and Battle Stadium to fight in, multiple playsets can be added to each other to create a huge play environment.

Moshi Monsters were Hexbug's first foray into licensed products. Named Bobble Bots, these vibrating plastic Moshi characters also had their own play environments which re-created Monstro City from the online platform. Houses, streets, gardens and other buildings all feature in the interchangeable playsets that can be swapped around to create new designs.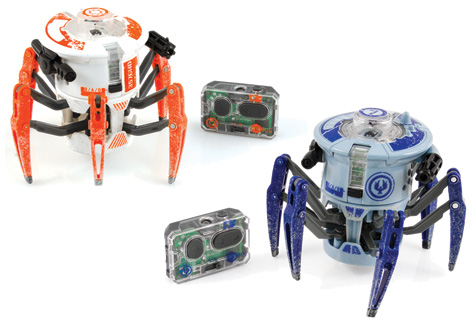 Miniature Hexbug cars known as Tagamoto Motorised Vehicles even have their own special track sets, as well as providing a code that interacts between the vehicle and the user. Truly an original concept, Hexbug has many years of new product launches ahead.
One such range is the amazing Aquabot miniature robotic fish. Powered by tiny electro-magnetic motors, the clown fish and shark styles can both dive and change direction when underwater. These are great playthings at bath time or just pop them in a small aquarium and watch them swim around just like a real fish!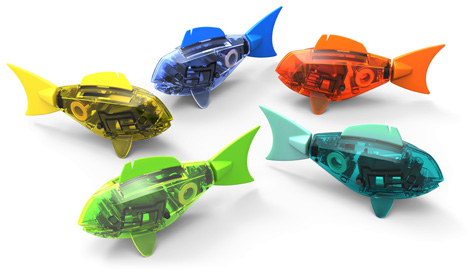 More Hexbug models include the incredible translucent Strandbeast. With two pairs of four legs, the infrared hand controller can independently control each set to create some awesome looking actions! Battling Spiders take the fighting centre stage. Featuring two person play, these sci-fi creatures have a built in sensor to record hits as well as producing some incredible sound effects.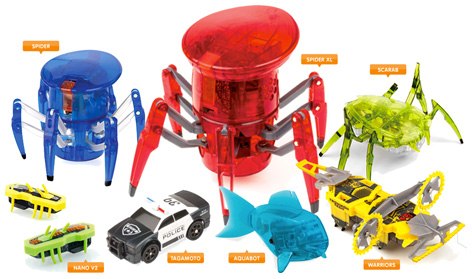 Probably the biggest development of all is the introduction of VEX Robotics. These kits let kids build their own giant Hexbug and programme it to work automatically or drive it themselves.
HERO PRODUCTS
RECOMMENDED RETAILERS

Amazon
The world's most famous online retailer sells an unparalleled selection of toys.
Buy Hexbug toys now >>