Insect Lore Toys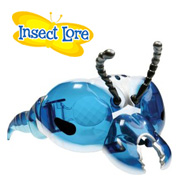 As one of the few toy companies with a base in Cornwall, Insect Lore has been celebrating butterflies and bugs since 1969. The company started off in California with the Butterfly Garden - a product that enabled children to see the metamorphosis of a caterpillar into a butterfly from the comfort of their home. This could only be achieved by Insect Lore providing not just the hardware, but the actual caterpillars too.
After the huge success of the Live Butterfly Garden, Insect Lore's expanded their Live Kits to include the larger version of the Butterfly Garden - the Butterfly Pavilion, Living Twig, Bugland, and the Anthill.
In addition to Live Kits, Insect Lore produces exciting non-live nature-themed toys, like the ever popular Buzzerks eye wear, Bugifiers and Creature Peeper which are designed to inspire children to study nature and form an inquisitive mind. The Insect Lore toys encourage kids to take a hands-on approach to the world around them and to play and learn at the same time.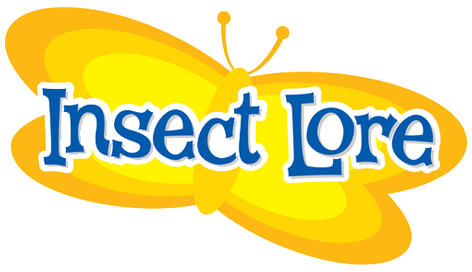 For budding adult entomologists, Insect Lore also produces a very special product called Butterfly Celebration that is designed to be used at weddings, graduations or memorials. This live butterfly releasing set enables guests to release a beautiful Painted Lady butterfly at the end of a ceremony, making it a unique and unforgettable way to celebrate a special occasion.
RECOMMENDED RETAILERS

Amazon
The world's most famous online retailer sells an unparalleled selection of toys.
Buy Insect Lore toys now >>

Smart Start Toys
Wide range of innovative and traditional toys that are fun yet educational.
Read more about Smart Start Toys >>