Lanka Kade Toys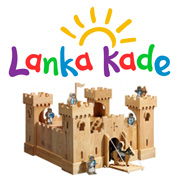 Lanka Kade was created in 1994 to offer an outlet for the many items made by several small craft ventures in Sri Lanka. The Lanka Kade educational toys and gifts that are now produced by the seven family businesses in Sri Lanka, are handmade from designs produced in the UK. The company's Fair Trade policy (with a full time representative based in the country) ensures that there is no worker exploitation.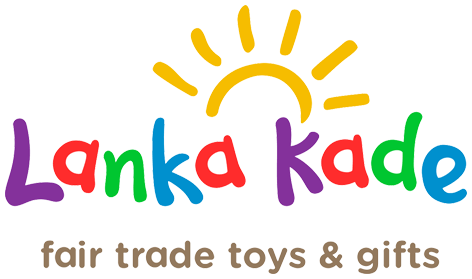 Lanka Kade toys are largely made from rubberwood trees that have reached the end of their useful rubber sap production and are then replaced with new trees to begin the next cycle. The company make toys in many different categories including building blocks, board games, bookends, clocks, furniture, jigsaws, skittles and spinning tops.
These carefully chosen Lanka Kade toy categories are also produced in many different themes that appeal to boys and girls – ballerina, knights, farm, fairytale and space are just a few of them. Lanka Kade products are stocked by hundreds of retailers throughout the UK, and they are well known for their high quality, excellent design and good value.
RECOMMENDED RETAILERS

I Love Toys
Online quality toys made from eco-friendly products at affordable prices.
Read more about I Love Toys >>

Just Great Toys
Online boutique toy store with suggestions by age, category and brand.
Read more about Just Great Toys >>