Papo Toys and Figures
The Papo Toy Company was established in France in 1983, and was taken over by the current management team in 1994. They decided to develop a whole collection gathering of course the traditional animals' lines as well as unmatchable different characters themes. This decision led to the astonishing number of hand-painted Papo figures that we see today.

The Papo toy range contains literally hundreds of figurines to fire the imagination of boys and girls alike. Following the success of their figurines Papo has developed the Environment range which now includes many wooden play sets such as Weapon Master Castles, Pirate Ships, Tales and Legends Castle in the Clouds, Stables and Farms.

First came the Papo knights with their horses - a comprehensive range including bowmen, King Richard, Prince Philip and the awesome Red and Blue Dragon Kings. To complement the knights Papo launched the Weapon Master range which enhances fantasy with designs such as Dragon Knight and Unicorn Knight. All these are complemented by newer items, Fire and Crystal Dragon and the very popular Two headed Dragon. One of the most popular categories is the Papo Mutant range which includes the Gorilla, Tiger and Lion Mutants which are half men, half animals.

For fans of "Pirates of the Caribbean", Papo makes toy figures of Pirates and Corsairs. These feature the 'goodies' and the 'baddies', with such characters as Barbeerousse, One Legged Captain and Captain Pirate.

From the depths of the sea come characters such as Skull Head Pirate, Zombie Pirate and Octopus Mutants, all of which are trying to take over the fantasy Pirate Ship. They also have the highly collectable Tales and Legends range featuring princesses, elves and unicorns. For those that like horses Papo have the equestrian range of horses and riders, together with the most desirable range of wild and farm animals which show true detail and realism.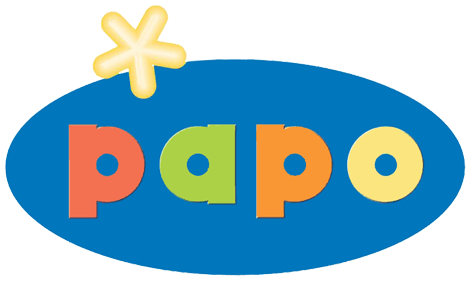 For those interested in prehistoric adventure, Papo have the much admired range of dinosaurs which includes popular models such as T-Rex, Brachiosaurus, Allosaurus, Carnosaure and the Spinosaurus. These offer true realism and amazing detail.

Papo figurines can be found at both traditional bricks-and-mortar toy shops and also through numerous online retailers throughout the country.
RECOMMENDED RETAILERS

Amazon
The world's most famous online retailer sells an unparalleled selection of toys.
Buy Papo toys now >>

Hubbard's Toy Cupboard
Independent toy shop and comprehensive website stocking Brio and Galt products.
Read more about Hubbard's Toy Cupboard >>