Rubens Barn Dolls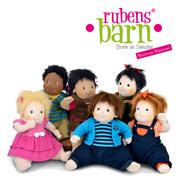 Based in Sweden, Rubens Barn are the creators of the most delightful series of soft-bodied empathy dolls for children that are suitable from birth. Featuring baby characters of children from around the world, their amazing expressions, clothes and hair styles are truly remarkable, and many kids love to make a big collection.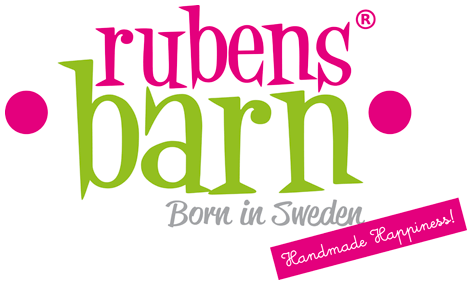 Maria for example has a Spanish father and South American mother, whereas Meiya comes from a country in the Far East. Each Rubens Barn doll is hand sewn and therefore has a unique personality that is slightly different from its neighbour.
With over six different Rubens Barn series of dolls to choose from, size, character and price all have a bearing for the eventual customers. Ranging in size from 24 cm for the Linne collection to 50 cm tall for the original range, all of these attractive dolls have wonderful personalities and style. Another interesting collection is the Ruben Ark characters featuring Leopard, Frog, Cow, Zebra and many others.
Rubens Barn customers are always eagerly awaiting the newest ranges to be released, and the designers are always coming up with some amazing new ideas.
RECOMMENDED RETAILERS

Amazon
The world's most famous online retailer sells an unparalleled selection of toys.
Buy Rubens Barn dolls now >>