Sassy Baby Toys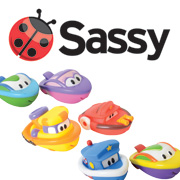 The Sassy range of developmental baby and bath toys are the result of years of research, testing and consultation to help ensure that every toy in the collection helps to provide a solid foundation for lifelong learning by fostering development and stimulating the brain.

Every toy is age ranged, clearly packaged to ensure each one is correctly selected for the age of the baby and puts the emphasis on Sight, Hearing, Touch and Smell & Taste which are all of the primary senses that are developing quickly.
Sassy ensures that the complete range incorporates important features to assist in developing baby's senses including high contrast patterns, bright colours, symmetry, multiple textures, specific colour language, various sounds, materials appropriate to age and an array of functional features.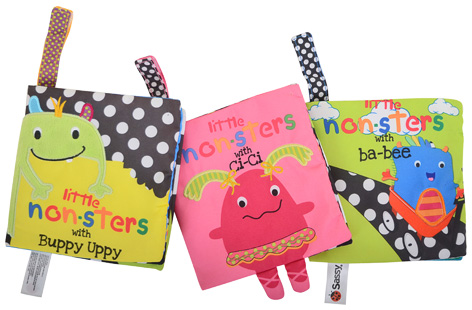 Every product in the Sassy range undergoes rigorous testing that is far and beyond standards and guidelines for developmental toys, and Sassy strives to produce products that are paint, BPA and phthalate free.
RECOMMENDED RETAILERS

Amazon
The world's most famous online retailer sells an unparalleled selection of toys.
Buy Sassy toys now >>