Sigikid Toys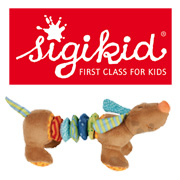 Sigikid toys are created by a company which was originally formed in Germany in 1856. Although ranges, designs and styles have changed many times since those early days, the Sigikid toys that children play with today are made from the finest materials, and every single one is designed with a major emphasis on what Sigikid call their 'cuddle factor'. Recognising that cuddling is a natural human need, especially for young children, Sigikid toys are soft, reassuring and safe.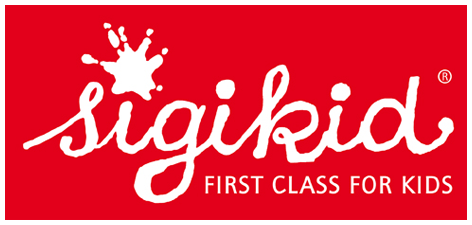 Using bunnies, sheep, bears, elephants, cats and dogs as well as many other animals in their basic designs, Sigikid toys have fantastic expressions, clothes and styles. Every Sigikid soft toy is easily recognisable as the animal it represents, yet the amazing design makes every one of them instantly adorable and a favourite comforting toy.
The organic ranges of Sigikid toys use soothing pastel colours to create a warm looking soft toy, but never forgetting the ever important 'cuddle factor'. A wonderful selection of young children's clothes is also made by Sigikid using soft cotton materials that are kind to a baby's skin, with some ranges for older boys and girls going up to 8 years old.
RECOMMENDED RETAILERS

Amazon
The world's most famous online retailer sells an unparalleled selection of toys.
Buy Sigikid toys now >>

Spotty Giraffe
Wonderful online toy boutique that offers a fantastic choice of toys and gifts for all ages.
Read more about Spotty Giraffe >>