Smiffys Jokes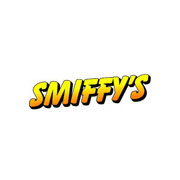 Smiffys make a great selection of practical jokes ranging from the classic little boys favourite - stink bombs, to every parentís nightmare - relighting birthday cake candles! Whether youíre a school boy or an adult going to a fancy dress party, thereís a great range of Smiffys jokes to choose from.
Fake cigarettes, garlic sweets, exploding chewing gum and fart spray are all timeless favourites that have amused children and adults for generations. Smiffys jokes and party novelties also include crazy headbands, toxic slime and even voodoo dolls. A superb range of dressing up outfits complement Smiffys jokes - boys can dress up as a pirate, clown or ninja, whilst the girls often pick a fairy princess, mermaid or bumble bee outfit.
However tacky your taste, Smiffys have something for everyone. All of their products are harmless of course, and are all designed for maximum fun and laughter. Next time your mouth turns blue or thereís a fly in your ice cube, think about Smiffys jokes and have a little chuckle.
LICENCES HELD BY SMIFFYS

RECOMMENDED RETAILERS

Amazon
The world's most famous online retailer sells an unparalleled selection of toys.
Buy Smiffys jokes now >>