VR Distribution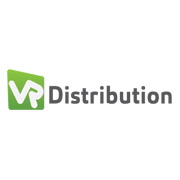 VR Distribution UK Limited is a wholesale distributor specialising in party games, carrying a specially curated range of the most popular games available. They are the official distributor for classics like Cards Against Humanity and What Do You Meme.
Driven by a growing population of millennials with expendable income, looking for fun ways to socialise with their friends, party games is the fastest growing category in the games industry.
As well as Party Games, VR carries Amigo family games including classics like No Thanks, Clack, Fruit Punch, 6 Nimmt! And Saboteur.
RECOMMENDED CATEGORIES

These companies supply toys or games in bulk for onward shop sales.
Visit the Wholesalers category >>