Introducing Toy Shop UK Competitions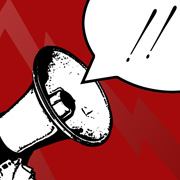 Every Friday, we invite the thousands of consumers that visit this website on a daily basis to win some of the hottest toys on the planet. Since launching this feature in 2012, we've received over 1 million entries from members of the public who are invited to read about the various products and enter a raffle to win one.
These competitions are a great way for suppliers to promote their newest products to our regular visitors, and are often used as a low-cost/high-return option as part of their marketing mix. The giveaways typically attract 2500+ entrants, often a lot more.
Some suppliers run competitions with us once/month; others simply book individual weekly slots on an ad-hoc basis. The costs for running each competition varies throughout the year to reflect our changing visitor numbers...
Jan-April: £50
May-Aug: £100
Sept-Dec: £150
In addition, we ask for suppliers to provide £100 (RRP) of prizes.
Like to give it a whirl? Simply email us and we'll send you a list of available dates.