Independent Toy Awards: Construction

IdentiToy Clear Toy Brick Baseplate (IdentiToy)
This is for use with the IdentiToy App which creates background images and videos to enhance the toy brick building experience. MSRP £10 . 5-10 Age range.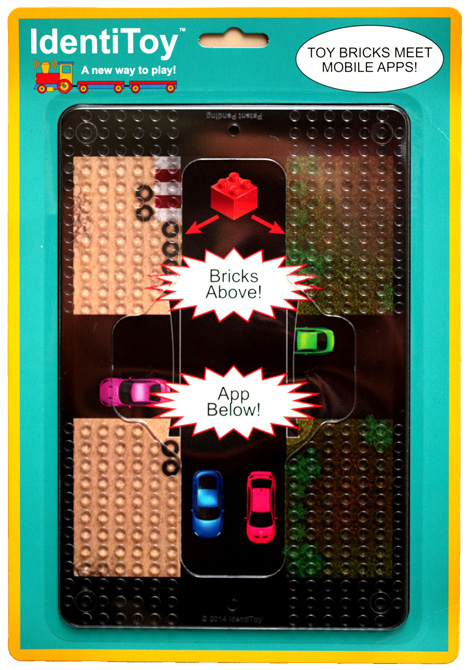 Mechanics Gravity Shoot and Catch (GeoMag)
The motion of the Mechanics models wins out over gravity thanks to the magnetic engine: this pushes the Geomag spheres upwards and channels them through a circuit of incredible magnetic tricks. Magnetism and gravity have never played so well together.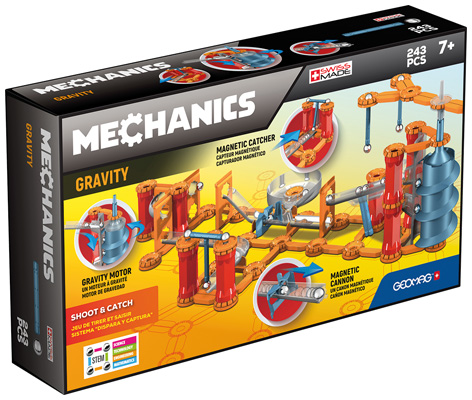 Magicube Mix & Match 6 Cubes (GeoMag)
Figures and animals are represented vertically on 3 faces of each magnetic cube of the Mix & Match range. After reproducing the suggested figures, the fun continues as you put together fantastical figures, mixing characters and animals with each other - hilarity guaranteed! Doctors, cyclists, astronauts and footballers: have fun with your favourite characters and make up new and funny combinations.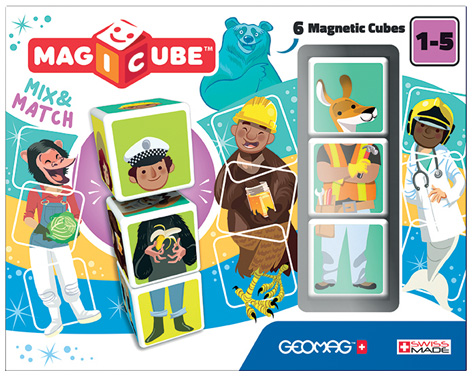 Magicube Free Building (GeoMag)
Magicube Free Building is a new range that considers children as the true play experts of the toy that develops and takes shape thanks to their imagination. Through the individual magnetic cubes, Magicube Free Building allows them to develop the first manual skills, even the youngest children. The new product, thanks to its magnetism, "revolutionises" the construction category by enabling solid 3D building, through simple and creative play activities.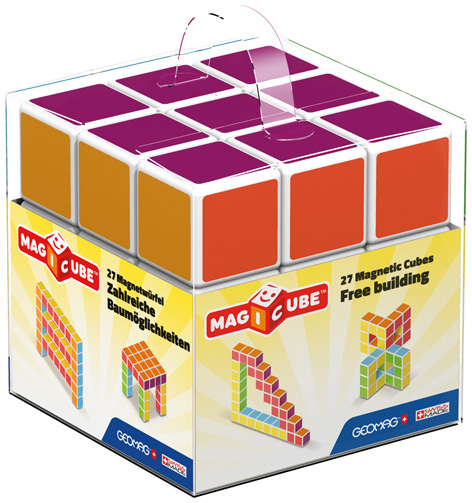 Mechanics Gravity Motor System (GeoMag)
The magic of gravity pushes the spheres through the spiral of the Mechanics engine. This is a magical and eco-friendly system that uses the invisible forces of attraction and repulsion to move the models through magnetic forces.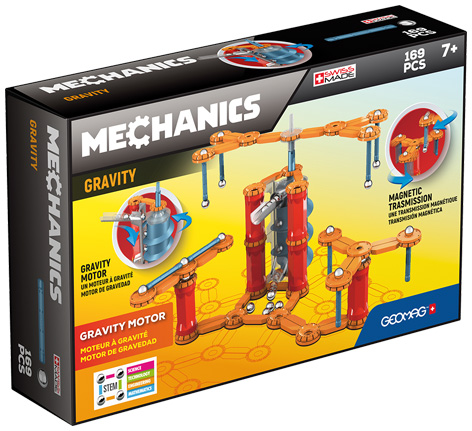 Geomag Confetti (GeoMag)
The Geomag classic Confetti line meets the needs of the unbridled creativity but with an explosion of colours. This fantastic 127-piece set is an explosion of colours and allows you to create endless combinations.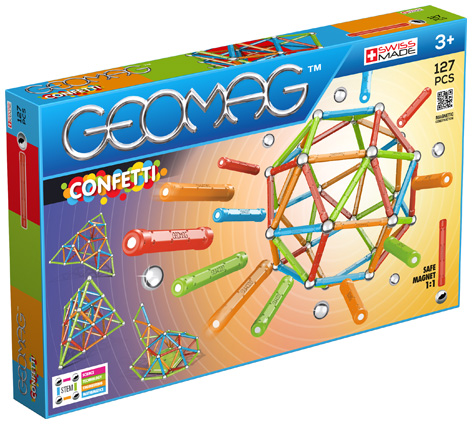 Gears! Gears! Gears!® Machines in Motion (Learning Resources)
This colourful hands-on construction set will get little engineers building by using early problem solving and critical thinking skills. Suitable for ages 5+. RRP £38.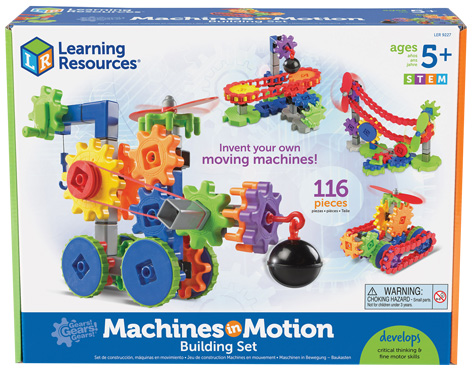 BiOBUDDi Lagoon construction blocks (Liberty House Toys)
BiOBUDDi presents a new range of plant based eco-friendly blocks. Lagoon is one of the sets in our Wildlife range. Age 18 months – 6 years. RRSP £19.99.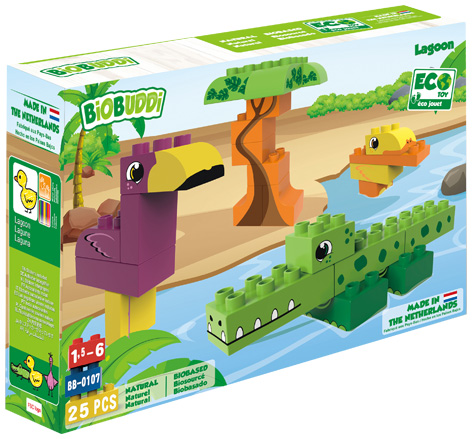 Building Box (BAKOBA)
This is the perfect construction set for the curious and creative builder. Also floats on water and is combinable with legobricks. Age 3+, RRP €49.99.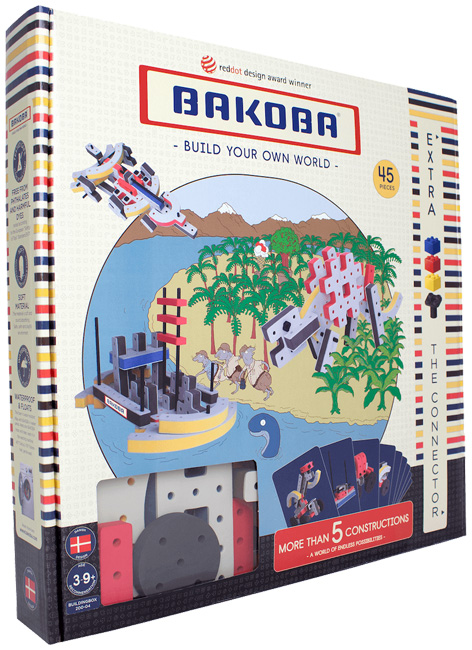 LeapFrog LeapBuilders Fix-it-Truck (LeapFrog)
Learn about numbers, shapes and colours while building this 23 piece truck, with blocks made for little hands. The truck will respond with over 100 phrases, sounds and songs whenever one of the double-sided blocks are inserted into the magic window slot.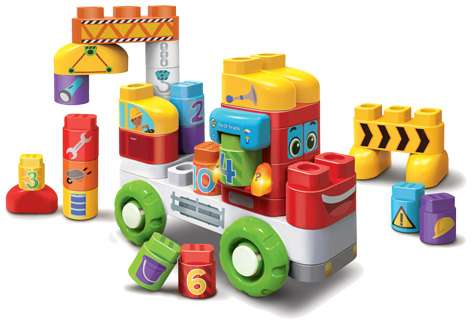 Engino Stem Heroes Jurassic Earth Set (Engino)
This Engino set enables children to build 5 incredible motorised dinosaur models as they learn more about the Jurassic Era with the accompanying booklet.