Independent Toy Awards: Action Games

X Shot: X-Shot Bug Attack (Zuru)
Take down real flying targets with the phenomenal Swarm Seeker blaster. Ages 6-14. RRP £34.99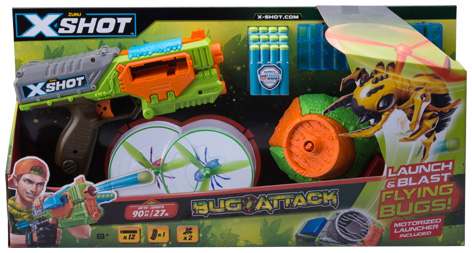 Hamster Race (John Adams)
Hamster Race is the cheese chasing, hamster racing game! The last hamster on the wheel wins that round and the cheese they've collected.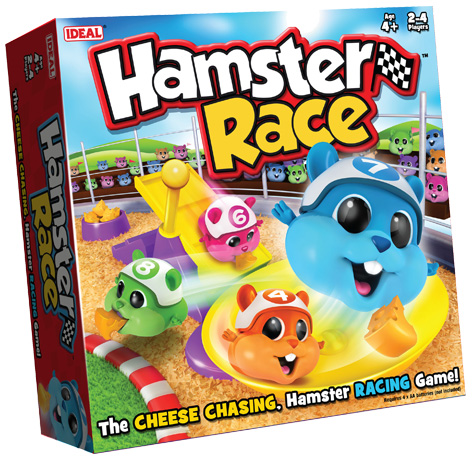 Happy Salmon (Coiledspring Games)
Now you can play Happy Salmon, the simple, fast-paced card game of high-fivin', fin-flappin' foolishness, with six more players! Suitable for ages 6+, RRP £13.99.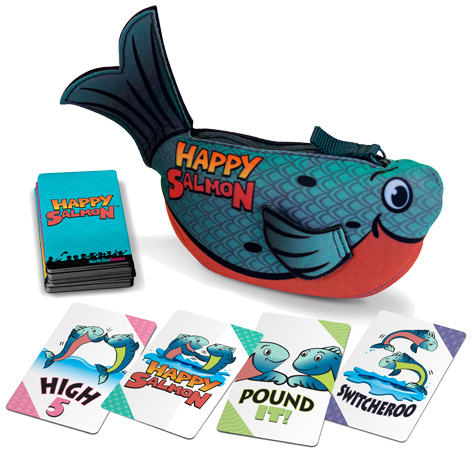 ArmoGear Laser Battle (Ness Toys)
ArmoGear is an at-home laser tag with arcade-style features, including an 150-200 ft shooting range, invisibility mode, night vision and wireless target vests. Indoors or outdoors, just add batteries and set the battle in motion. It's for ages 8+ and goes for $149.99 on Amazon.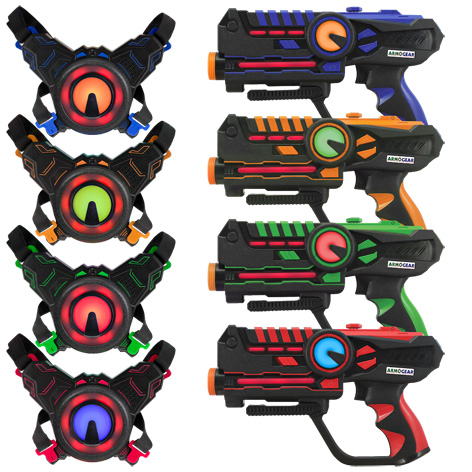 Pass Gas (Tobar)
This year's smelliest family party game with a range of scents and sounds! What will you get a whiff of? Age range: 5+. RRP: £22.00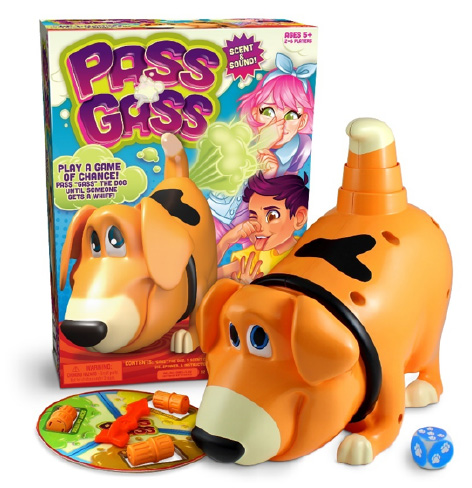 Wally The Washer (Drumond Park)
The whacky Wally toy washing machine (rrp £24.99, age 4+) spins just like the real thing, spilling out coloured clothes which young players collect.