Independent Toy Awards: Children's Gifts

My Fabulous Storyteller (Lunii)
My Fabulous Storyteller allows children to create their own choices, simply and intuitively, by toggling and pushing buttons. They can choose a HERO, a WORLD, a COMPANION and an OBJECT – and navigate whole worlds of wonder.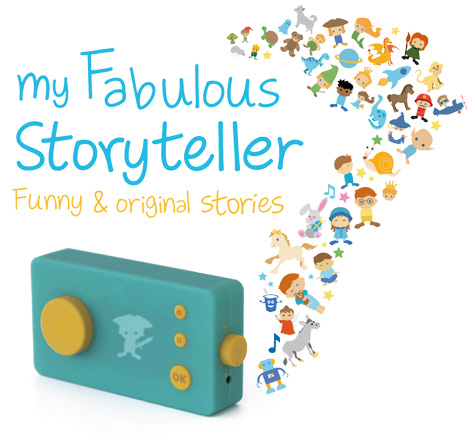 Moonlite (Spin Master)
This award winning device turns your mobile phone into a storybook projector! Snuggle up and enjoy story time classics. Ages 3+ RRP £7.99 - £39.99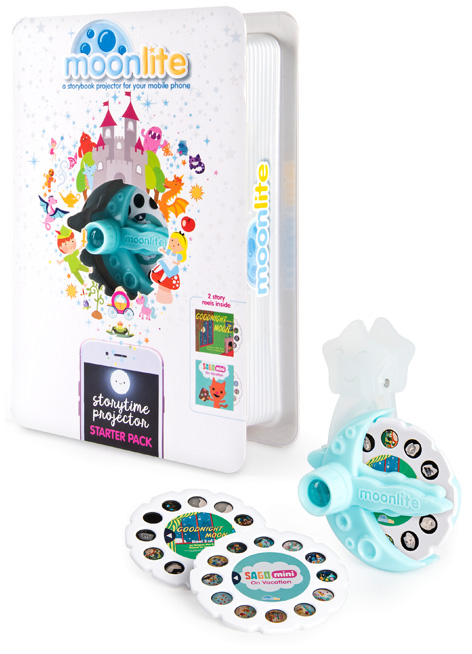 Playfoam® Pals™ Wild Friends (Learning Resources)
Open a pod of Playfoam® to reveal a surprise animal – 12 to collect. Mess-free Playfoam® never dries out, so the fun never ends. Suitable for children 5+ RRP £3.
Gelli World Dino Pack (Zimpli Kids)
This pack allows imaginations to run wild, playing with historic dinosaurs and plants, trudging through the thick green Gelli!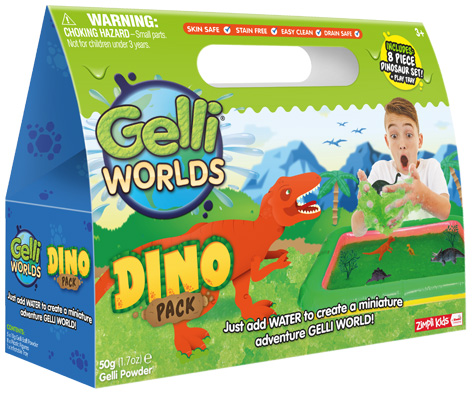 Pop-a-Ball Pop & Play Tower (VTech)
Ball popping tower, featuring multiple tracks and slides. Plays fun responses! Includes 6 multicoloured balls and more! Press the floor button to pop the balls!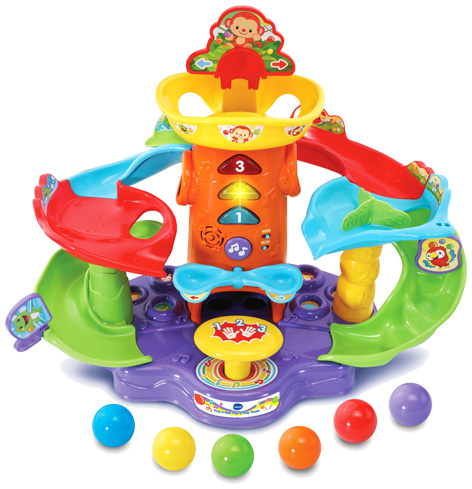 Peter Rabbit Organic Bamboo Christmas Set (Enesco)
Add a touch of magic to your child's dinner set with this Peter Rabbit Organic Bamboo Christmas Set. A gift that will be used for years to come and make a lovely Christmas Eve tradition. Why not even use it to leave a carrot for Rudolf, a mince pie and a glass of milk for Santa? This fresh and natural, eco-friendly dinner set includes: A plate: 21cm, Bowl: 14cm, Cup: 9cm and cutlery. Material; Organic Bamboo. Dishwasher safe. Not recommended for microwave use. Suitable for ages 18 months+ Height: 24.0cm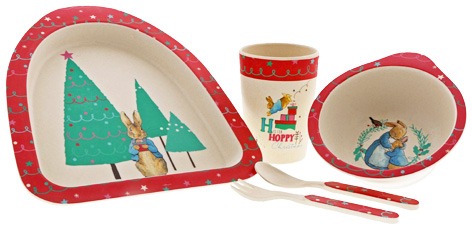 Flora Animated Bunny (GUND)
GUND is proud to present Flora a sweet, smiling bunny with two different play modes. Press the left foot to play an interactive game of peek-a-boo, and the right to hear the song Do Your Ears Hang Low in a cute voice. Soft toy is surface washable. Suitable from birth. Item is CE marked. Height: 30.0cm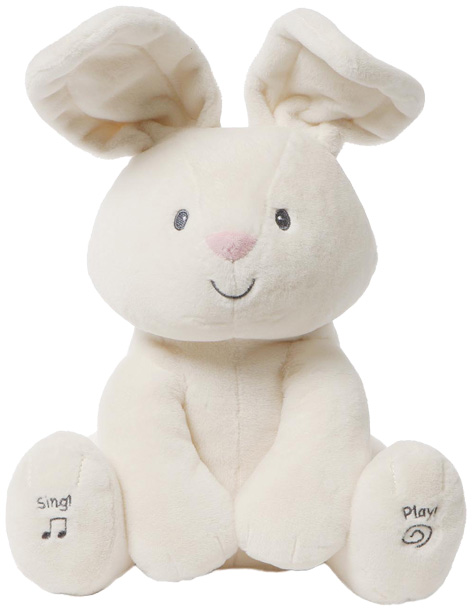 Foldaway Zoo (Jumini)
Our beautiful colourful and fantastically detailed foldaway zoo enables children to take their toys on their travels with them without losing piece's as it is transportable and folds up easily with a simple magnetic fastening. Includes 12 quality wooden figures to play out on the zoo background that folds out.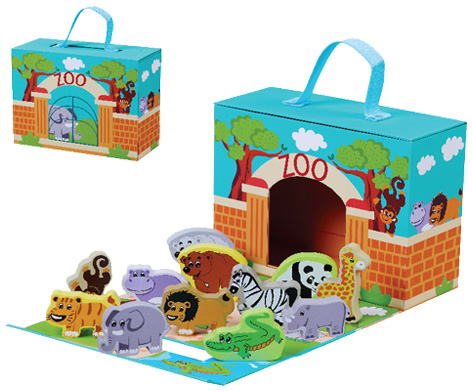 Aquarium (Playmobil)
The bright and colourful Aquarium is recommended for children between the ages 4-10 at the RRP of £49.99.