2021 Gold Medal Winners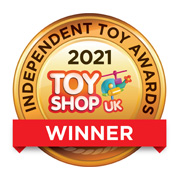 Advent Calendar: 1,2,3, Christmas Manger Advent Calendar 70259 (Playmobil)
The 1.2.3 Christmas Manger Advent Calendar features many exciting surprises for toddlers to discover during the build-up to Christmas. All pieces in the 1.2.3 range are specifically designed for small hands; they are large, safe and colourful. Ideal for 18+ months.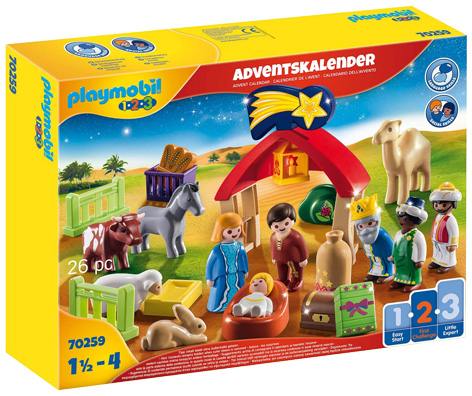 Baby: Family Hugs Photo Book (SES Creative)
This cute, soft book is a cuddly toy and a photo album in one.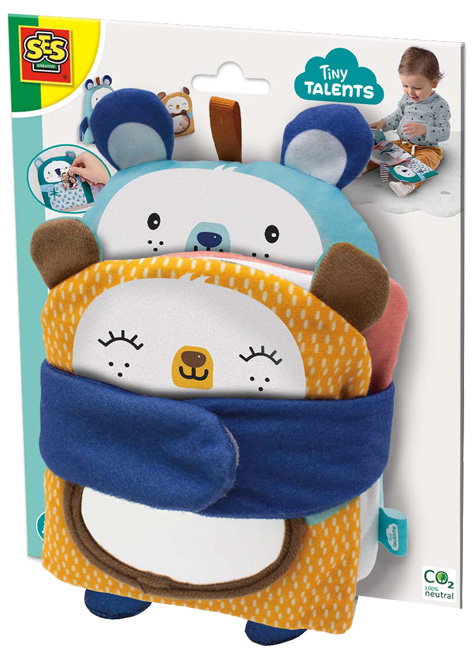 Children's Gifts: Bath Time Unicorn World (Buddy and Barney)
Our bath set features a 12/13 piece floating jigsaw, with 12-13 stickers which slot into the jigsaw base, two water squirting or flashing LED toys!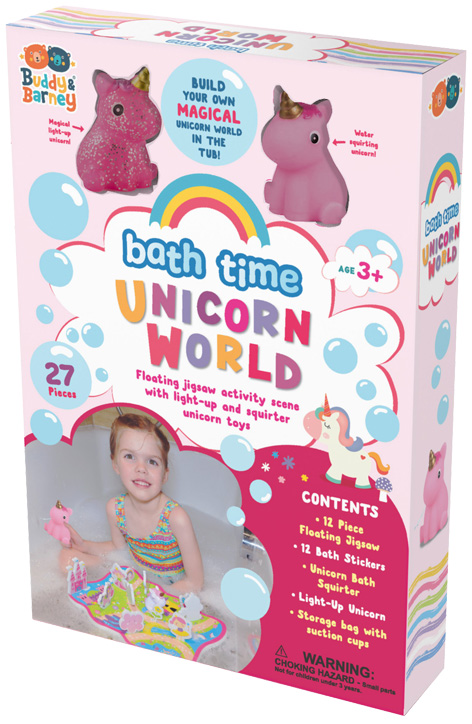 Collectable: WOW! Pods (WOW! Stuff)
Build your own collection and connect to other WOW! PODS characters in seconds!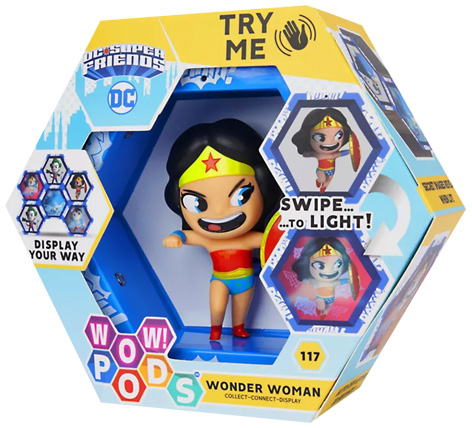 Creative: Illusion Cubes (The Happy Puzzle Company)
The world's first ever 'create your own optical illusions kit'. This ingenious idea includes 24 double-sided Illusion Cube tiles and 120 illusions to get you started, before you start creating your own. The tiles look like 3D cubes, but they are not. Instead, they have been built with 2D layers that overlap. It's brilliantly clever and it really works! Nothing like this has ever been on the market before.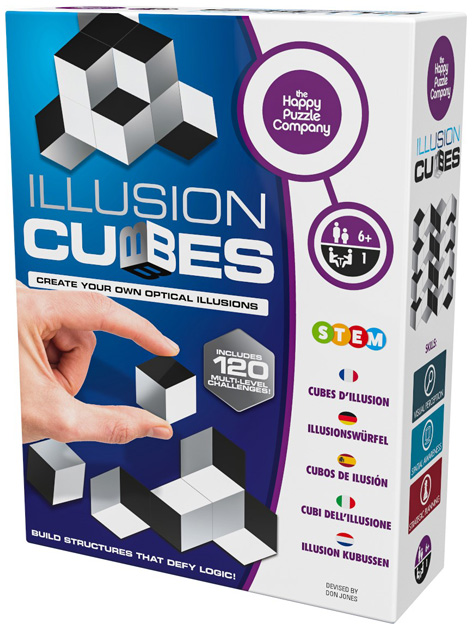 Construction: Arckit Greenscape Village (Arckit)
Greenscape Village is a building design tool that allows budding architects to explore their very own creations while learning about architecture and the environment.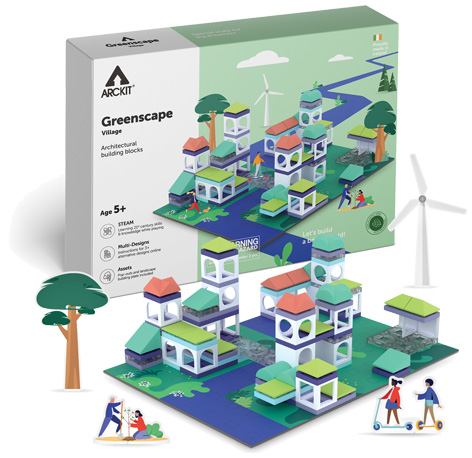 Dolls: Sparkle Girlz Hair Dreams (ZURU)
Sparkle Girlz dolls have had a makeover! Unbox 5 hair-mazing surprise accessories so that you can brush your dolls hair and style her. There are 3 fabulous dolls to collect. Candy-floss Fairy, Bow-eautiful Ballerina and Rainbow.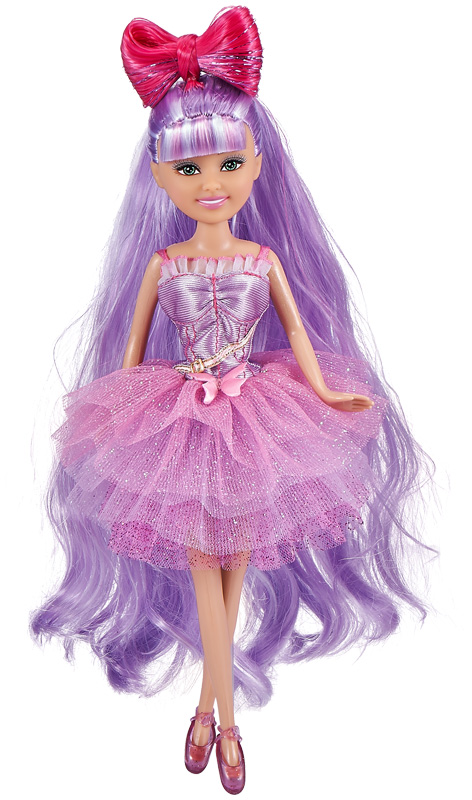 Eco: Build Your Own Mini Build (Build Your Own)
Inspiring children to discover and learn, the Mini Builds Honey Bee has striking yellow and black markings and a clever pull-tab flapping wing action; this busy bee is brilliant fun to build. Easy to assemble using slot-together techniques – there's no glue, no mess, no fuss. Everything you need is provided in the kit – simply follow the instructions: press out the pre-cut parts, build and play!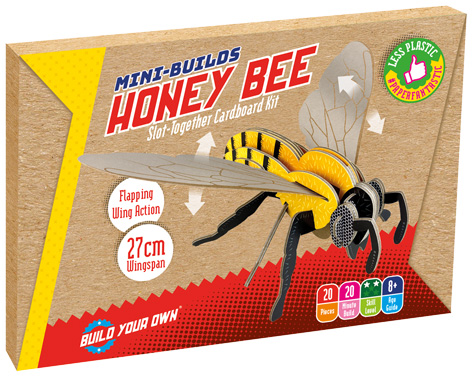 Educational: Toniebox (Tonies)
Tonies are screen-free, portable, cable free audio players for children from 3-8 years old. The Tonieboxes come in 6 eye catching colours and play music, stories and educational content. Simply pop a Tonie on top of the Toniebox to activate the audio content. Collect over 70 characters from the The Gruffalo, Peter Rabbit, Frozen, Elmer to the History of Dinosaurs and astronauts.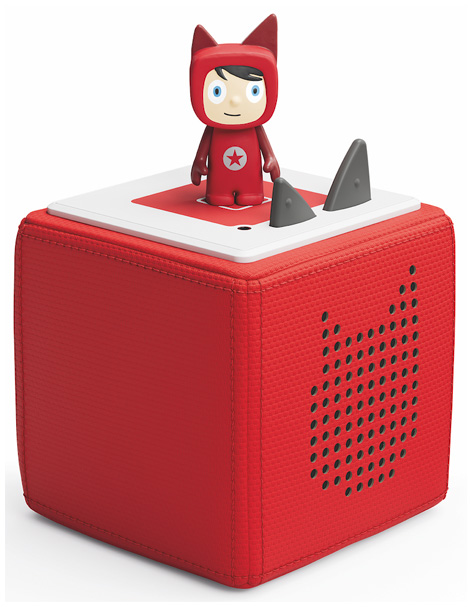 Electronic: Marble Rush Adventure Set (Vtech)
This exciting colour coded play set features all the pieces you need to create a Marble Rush™ Adventure full of jumps, stunts and even an electronic Ferris wheel!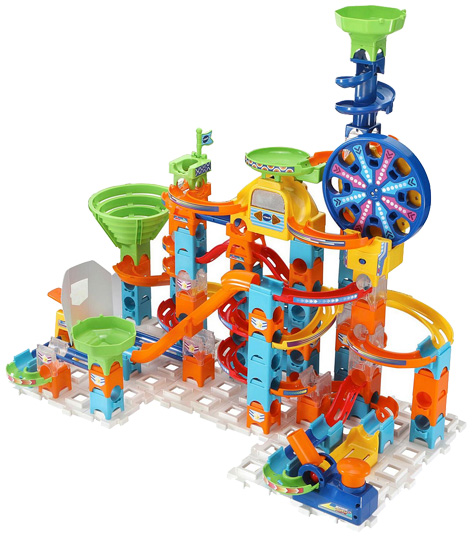 Games (Action): The Sock Game (Asmodee)
Thirty unusual objects are hidden inside a giant sock. Using only your sense of touch, can you retrieve the right one in time? The hilarious dexterity challenge that's perfect for families or parties.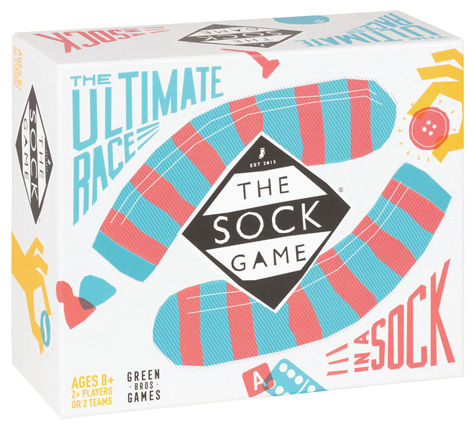 Games (Board): Go For Broke (John Adams)
Go for Broke…the game you win by losing a million! The first player to lose a million pounds wins the game and Uncle Edward's fortune!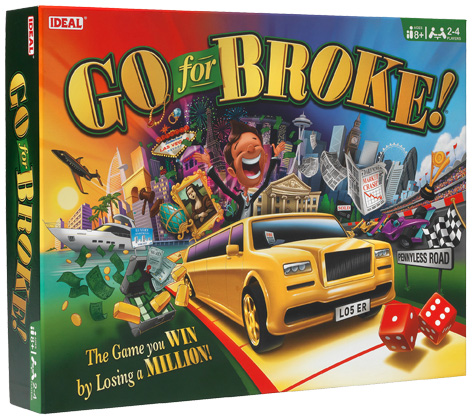 Games (Card): World Football Stars Top Trumps Quiz (Winning Moves)
500 quiz questions about everyone's favourite football stars, packed into an easy-to-carry plastic case. Categories include Cristiano Ronaldo, Lionel Messi and Wayne Rooney!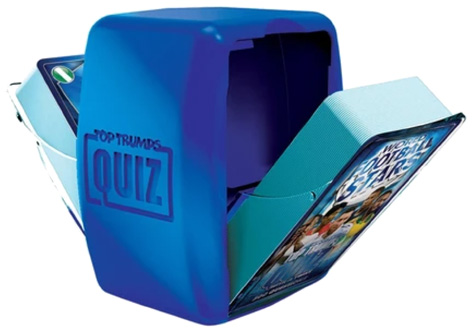 Games (Educational): Memory Matching Game (Beehive Toy Factory)
A beautifully crafted wooden memory game that can be played independently or in a group. Perfect for helping develop fine motor and problem solving skills.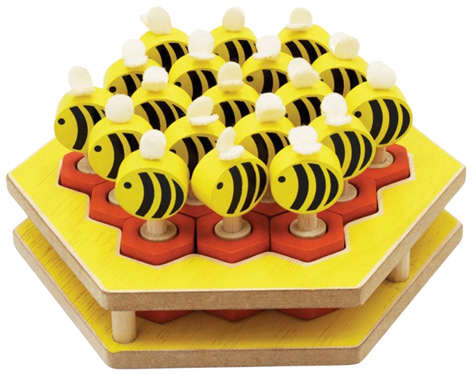 Jigsaws & Puzzles: Harry Potter Plush & Puzzle (Kidicraft)
Kidicraft's new Harry Potter Plush and 3D Puzzle features a stunning plush character which stands approximately 18cm tall with a 300pc puzzle.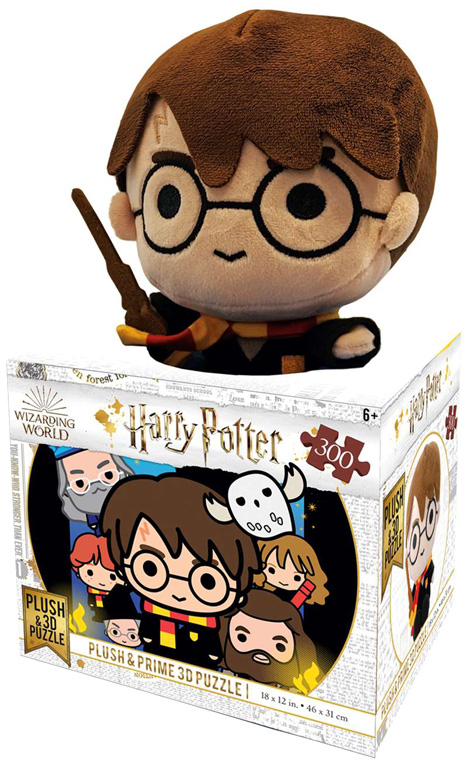 Licenced: Top Gear Board Game (Ginger Fox)
Put your foot to the floor and compete against friends and family to score the most points and become the Top Gear grand champion. Includes bonus digital features: Control The Stig, cause crash chaos, stopwatch timer and digital dice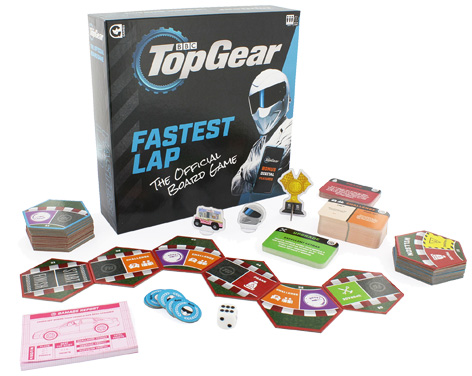 Music: Mi Mic Mini Disco Cube Speaker (Wilton Bradley)
Create your very own karaoke disco at home with the Mi-Mic Mini Karaoke Speaker with Microphone. The Mini Cube Disco Speaker allows kids to create their own karaoke disco in their own home! Ideal for parties and sing-alongs, this mini karaoke speaker can easily be paired with your chosen Bluetooth device. Play your favourite tracks, or play them from a Micro SD card, and hear your music play from the powerful 5W speaker.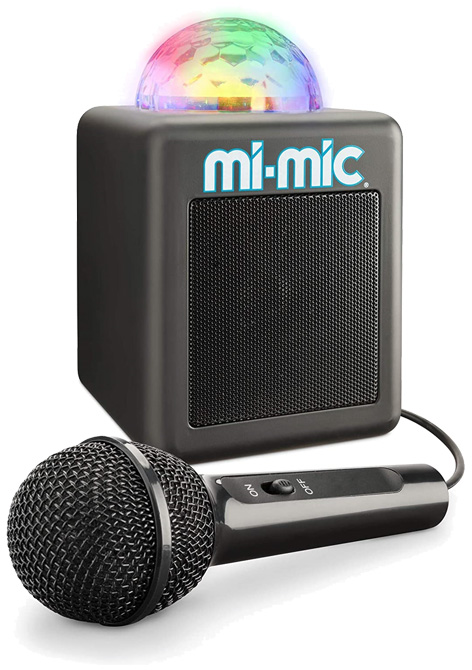 Novelty: Magical Story Jars - Adventure Theme (Magical Story Jars)
One jar, three sets of colour coded story cards, a sprinkling of magic dust and endless stories waiting to be told.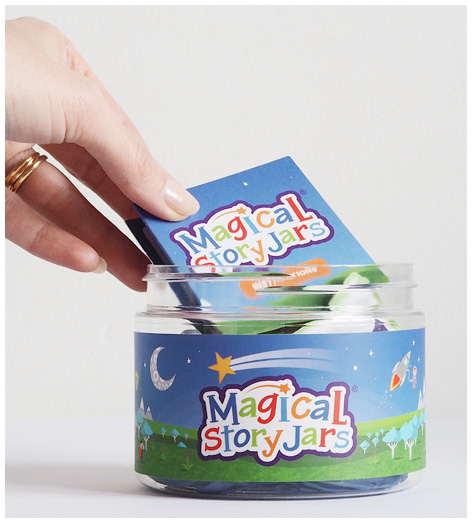 Outdoor: JumpKing 8'x12' Rectangular Combo Pro Trampoline (YJ Europe)
Our stylish Rectangular Combo comes with a grey powder coated frame and deluxe accessories. Multiple bounce zones means more freedom for tricks.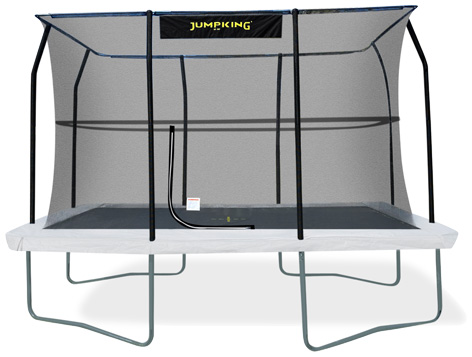 Pocket Money: Galaxy Slime Play (Zimpli Kids)
Galaxy Slime Play is a magical galactic adventure! The set includes biodegradable slime powder, 2 crackle baff sachets & glow in the dark stars!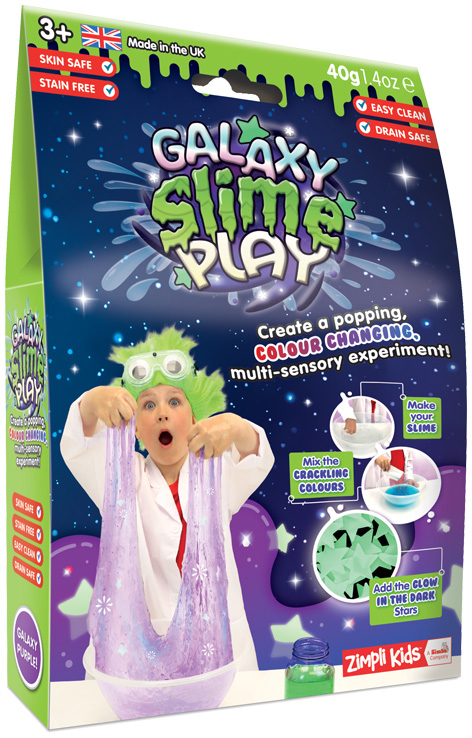 Pre-school: Stick-O City Set (Magformers)
Chunky Stick-O magnetic shapes containing a Rotating Magnets System combine with clip-on wings and wheels for pre-schoolers to make cars and planes with pull-back-and-go propulsion.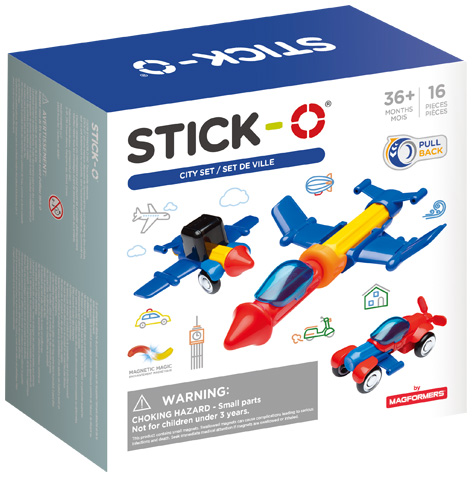 Ride-on: TP Trike 4 in1 (Mookie)
This luxury trike has a timeless design that will grow with your child. Features a retractable sun canopy, premium padded seat, storage compartment and bottle holder.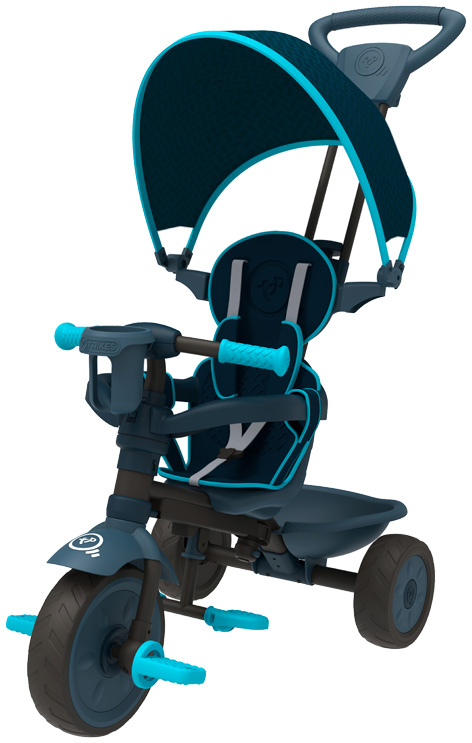 Role play: Doll Nursing Set (Le Toy Van)
This baby set features a bib, dummy, nappy, plate, spoon, baby food, bottle, and bag.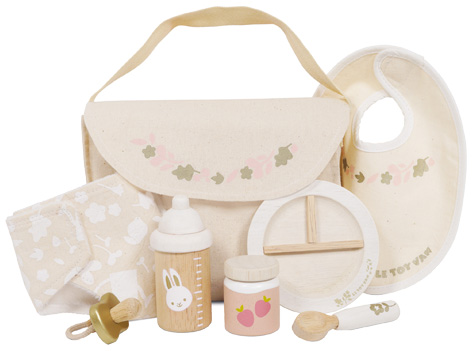 Soft: Blues Clues & You! Peek A Boo Blue (Flair)
Kids will love playing peek-a-boo with this 25cm tall Blue. Squeeze his belly and he will bark and raise his ears.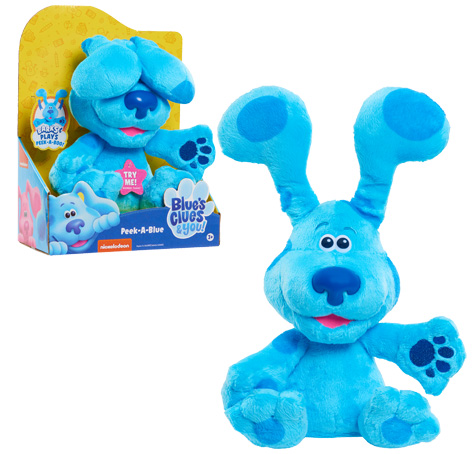 Special Needs: 100 Piece Creative Pack (Connetix Tiles)
This Creative Pack will bring imaginations to life whilst encouraging 2D and 3D STEAM learning, fine and gross motor skills plus so much more.
STEAM: Solar Space Exploration (Funtime Gifts)
Build your own force of space robots that are powered by the sun! Click together and use the solar panel to provide the electricity.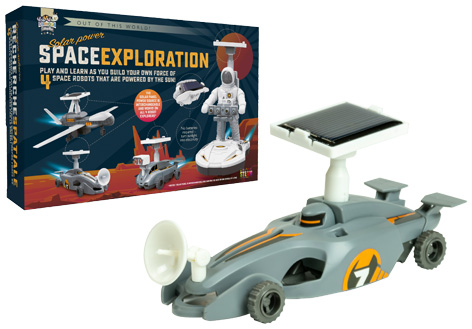 Vehicles: Fresh Metal Emergency Force Playset inc Playmat (H Grossman)
vehicle playset with eight diecast toys, road accessories and a detailed city playmat. ALL IN UK EMERGENCY LIVERY Included in this bumper playset is a helicopter, police truck, ambulance, police van, and four other police cars. The playmat features a series of roads with intersections, as well as a roundabout, all ready to be sectioned off using the selection of cone and barrier accessories that are also in the box. First time this has been done with UK livery on such quality diecast.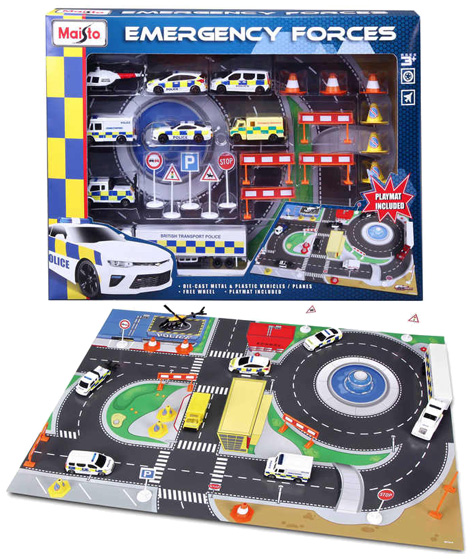 Wooden: Wooden London Bus (Jaques of London)
Bring the Big City home, with our sight-seeing Wooden London Bus and passengers – For an open top tour of real-world role playing.