2021 Silver Medal Winners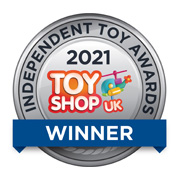 Advent Calendar: Elfie's Christmas Advent Calendar Letters 8th Edition (International Elf Service)
26 personalised, eco-friendly daily advent letters, forming a magical Christmas Story following the Elves' and their exciting preparation for The Big Delivery on Christmas Eve.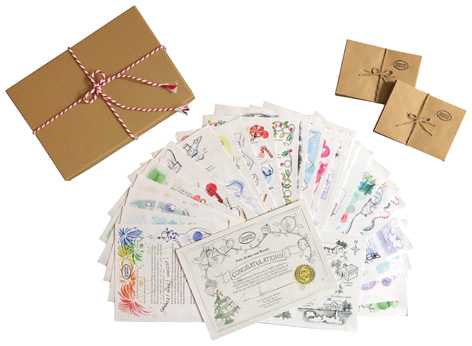 Baby: Mizzie The Kangaroo Teething Toy (Skebbsys Toy Box)
Made out of 100% natural rubber, Mizzie The Kangaroo baby teething toy is designed for infants' sensory development and sore gums.

Children's Gifts: Marvin's Magic Ultimate 365 Tricks & Illusions (Marvin's Magic)
Marvin's biggest and best magic set ever! Features incredible card tricks, amazing stunts, illusions and impressive mind reading, for any aspiring magician to master, perform and entertain.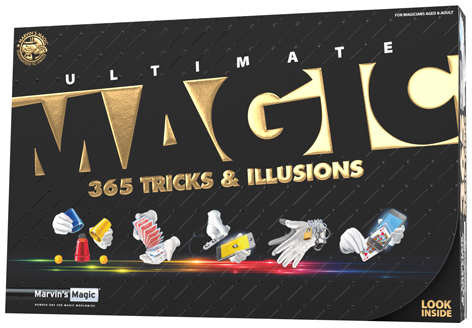 Collectable: Among Us' Mystery Capsule (Kids@Play)
Follow the clue to see if you have an Imposter! Official figure and accessories from the Among Us game!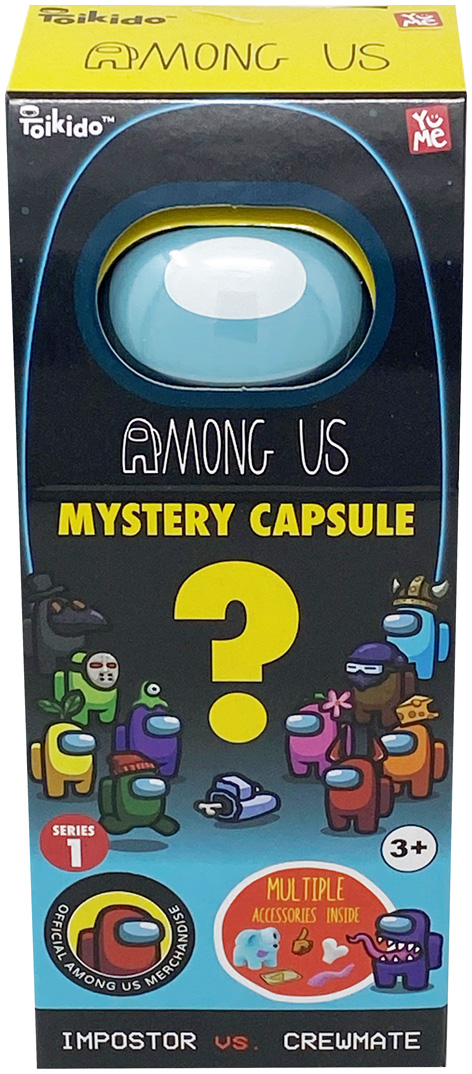 Creative: Shrink Film Castle (SES Creative)
Discover the magical effect of shrink film! This set contains everything you need to make your own castle with knights.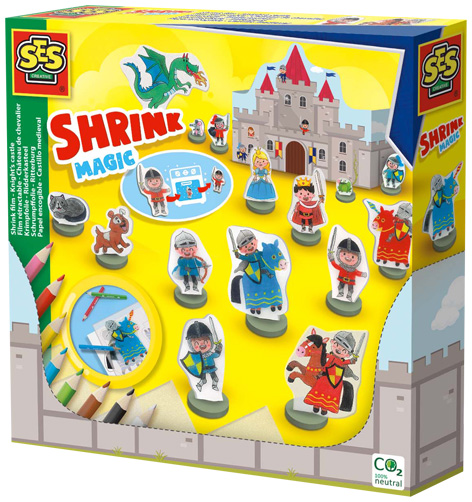 Construction: Smartmax 'My First' Acrobats (Smart Toys & Games)
With 6 different geometric building blocks, 3 metal balls each with a different face, and 24 picture challenges; little ones will love creating acrobatic structures!
Eco: Rubbish Race (Cayro)
Families will learn to recycle by playing. You have to be the fastest one to remember which container you have to throw each waste into and you will be the winner.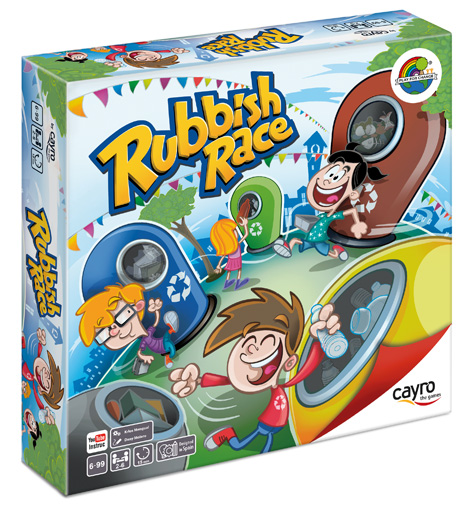 Educational: MathLink Cubes Numberblocks Activity Set (Learning Resources)
This Activity Set brings maths learning to life in the classroom as children use special-edition MathLink Cubes to build the Numberblocks One to Ten in all the ways seen in the episodes.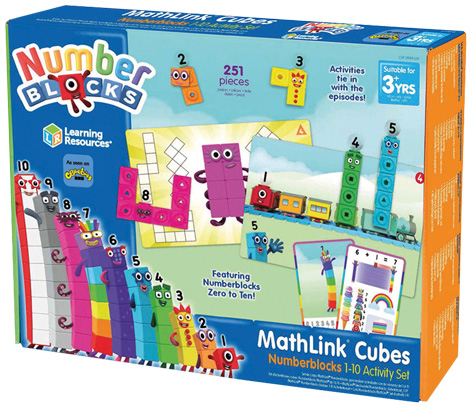 Games (Action): Gassy Gus (John Adams)
The gut-busting game that's a hoot, when you toot! Feed Gassy Gus all your food cards to win.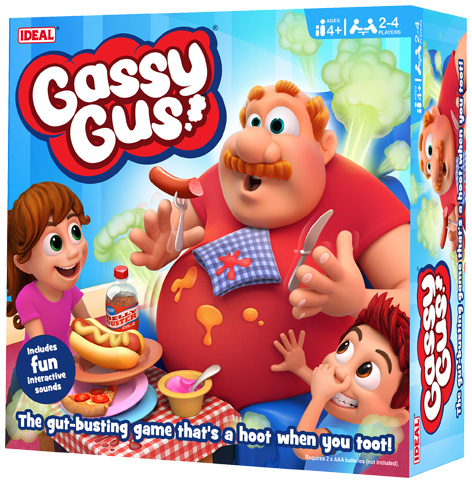 Games (Board): PJ Pirates (Little Acorn Games)
It's Treasure Hunt Day in this fun, pirate-building, card-collecting board game with some pesky parrots, a compass spinner, treasure to plunder and 3 levels of play!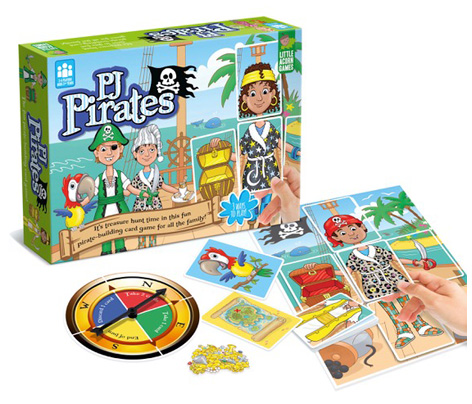 Games (Card): Dobble GOSH (Asmodee)
The beloved game of speedy observation; spot the single matching image between any two cards! Includes the Great Ormond Street Hospital logo as a new symbol to spot, and each game sold makes a contribution to Great Ormond Street Children's Charity.
Games (Educational): Arkerobox
Arkerobox is an educational board game that offers an opportunity for children to explore the cultural heritage by experiencing it.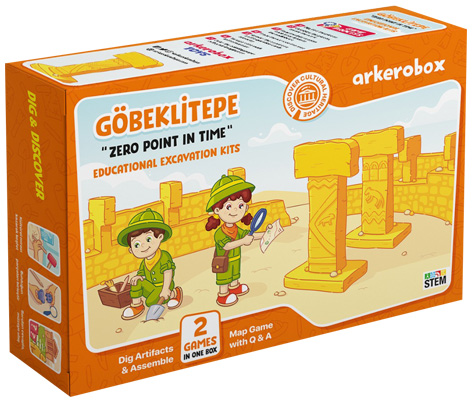 Jigsaws & Puzzles: Colour Block (The Happy Puzzle Company)
100 coloured circles (ten each of ten different colours) sit inside a series of grids. 18 shaped blocks will together cover 90 of the circles. Your task is to use a combination of logic and spatial awareness to ensure that once all of the blocks are in place, only the ten circles that you need to complete the challenge remain uncovered. A huge variety of challenges and 45 multi-level puzzles to conquer!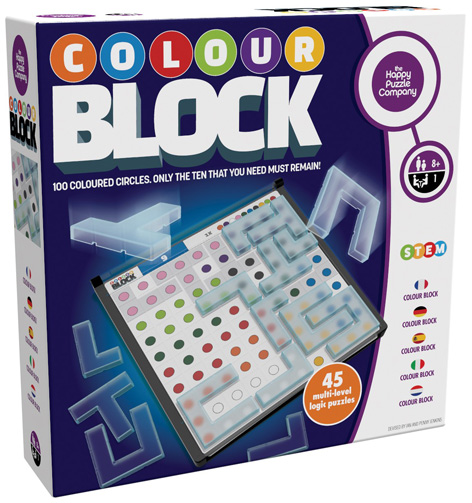 Licenced: Vlad & Niki Superhero Surprise Egg (ZURU)
Unleash your inner superhero alongside YouTube sensations, Vlad & Niki! Swap your regular clothes for the superhero outfit and open the comic book to start your role play adventure. Use your imagination and the 20+ epic surprises found inside each egg to team up with the brothers and save the world from evil. With two assortments to collect, each with a unique comic book and matching roleplay figurines, you'll be fighting crime for hours!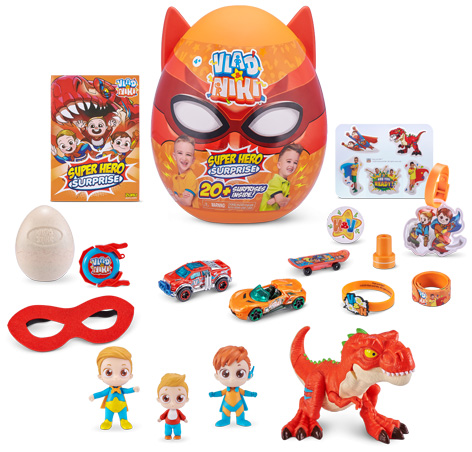 Music: Toniebox (Tonies)
Tonies are screen-free, portable, cable free audio players for children from 3-8 years old. The Tonieboxes come in 6 eye catching colours and play music, stories and educational content. Simply pop a Tonie on top of the Toniebox to activate the audio content. Collect over 70 characters from the The Gruffalo, Peter Rabbit, Frozen, Elmer to the History of Dinosaurs and astronauts.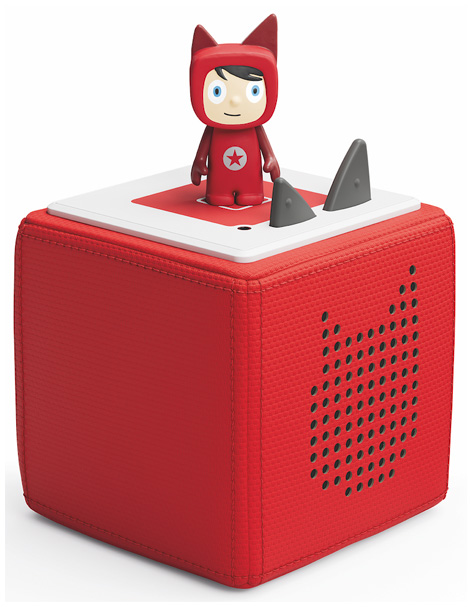 Pocket Money: Pushpoppers (H Grossman)
The craze of 2021, 5 million sold! Fidget toy, stress reliever, use for counting or just pushing and popping. Part of a wide range of Pushpopper pocket money toys, rainbows, lobsters, unicorns, dinosaurs, pineapples – lots to choose from.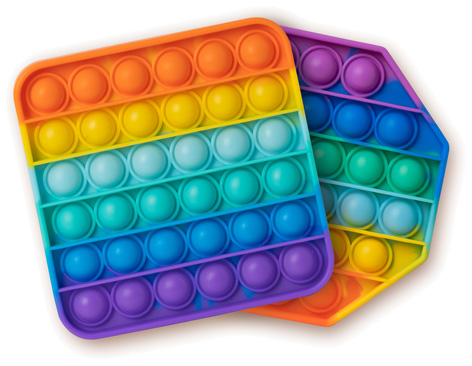 Pre-school: Bing House Playset (Golden Bear)
With posable Flop and Bing figures, and nine accessories. Just like the house on the CBeebies TV show!. Ideal for toddlers and Bing fans.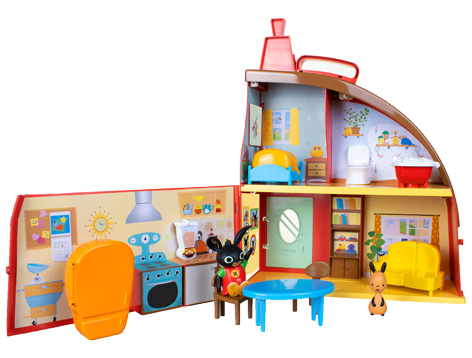 Ride-on: Xootz BMW X5 Ride-On Car (Wilton Bradley)
Great for indoors or outdoors, the Xootz BMW X5 M Electric Ride-On will make light work of carpet, garden terrain or smooth tarmac thanks to its 4-wheel independent suspension.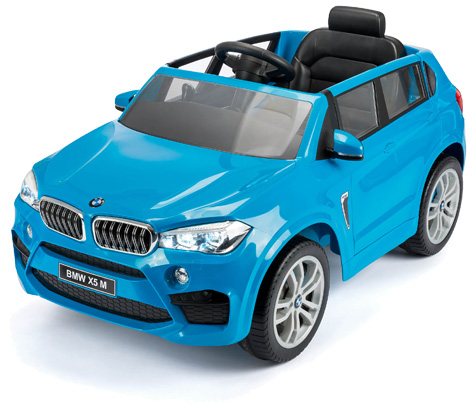 Role play: LeapFrog Choppin' Fun Learning Pot (Leapfrog)
This exciting kids kitchen is perfect for little hands as they press the 4 buttons to hear new food names, colours and recipes! Great for stimulating an understanding of cause and effect in little chefs.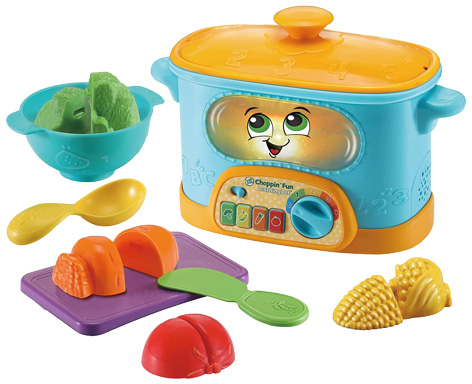 Soft: Animigos Magic Rainbow Unicorn (Tobar)
Plush unicorn toy with fully animated features and beautiful rainbow mane. When activated, the unicorn trots forwards, making the occasional magical twinkle sound effect. Rainbows and Unicorns a winning combo.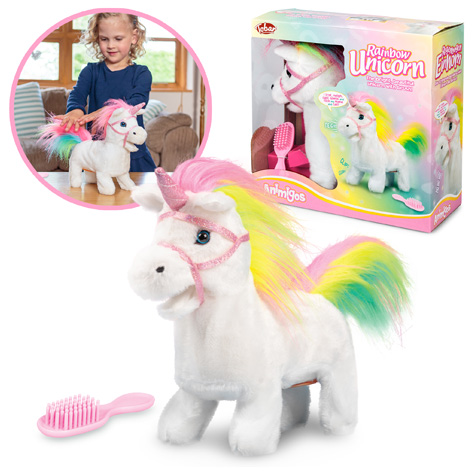 STEAM: Arckit GO Eco (Arckit)
GO Eco is a building design tool that allows budding architects to explore and learning about sustainable architectural design while using eco-friendly building methods and materials.